Der Montag startete mit – REGEN. Sehr viel Regen! Nach einem Spätstück sind wir trotzdem raus – und erst mal wieder umgedreht, Regenschirme holen. Dann stampften wir durch die Stadt und bummelten ein wenig durch die Läden. Fast hätte ich mir ein Poloshirt gleich an diesem ersten Wochentag gekauft, dann aber doch darauf verzichtet.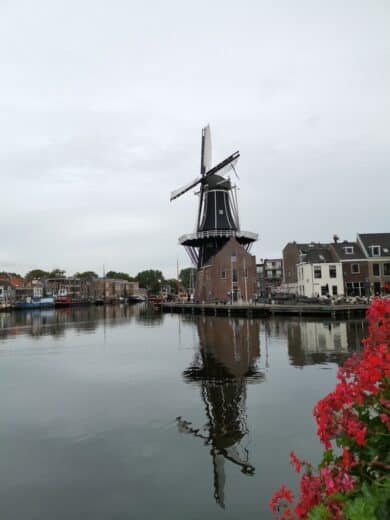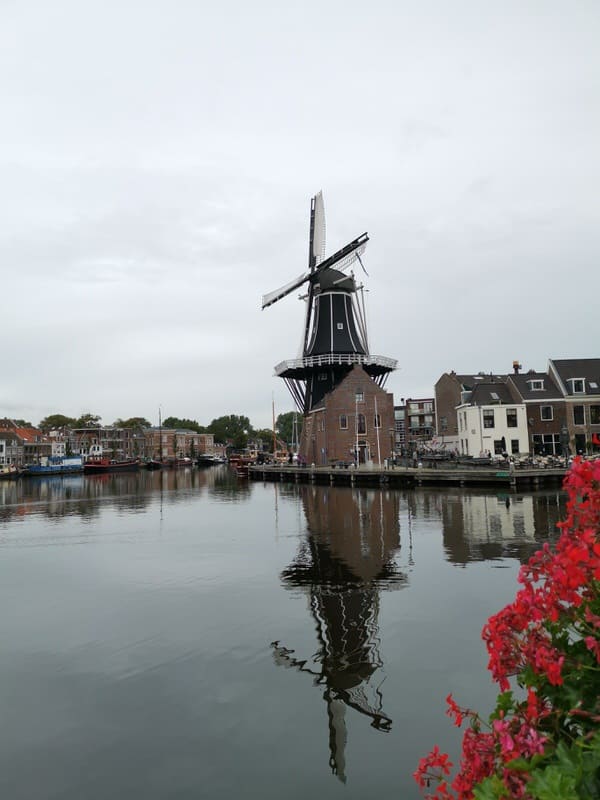 Die Mole de Adriaan spiegelt sich im Kanal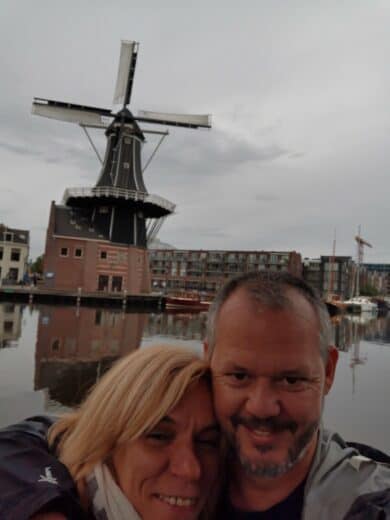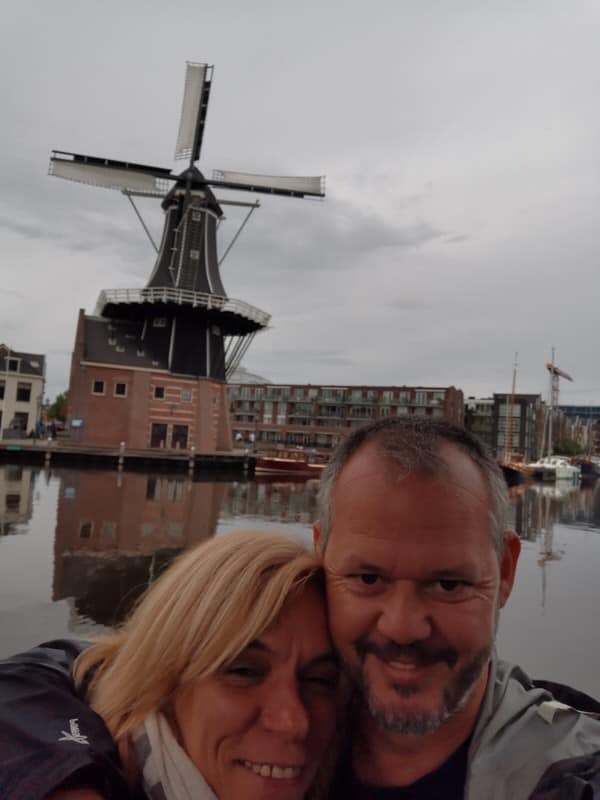 Abends ging es dann nach einem Aperitivo (aka Bier) lecker Essen, spontan haben wir uns für thailändisch entschieden. Und das Erewan Thai Restaurant ist wirklich vorzüglich! Ich esse ja gerne (und mit Nic auch relativ oft) thailändisch, aber das war ausserordentlich gut hier!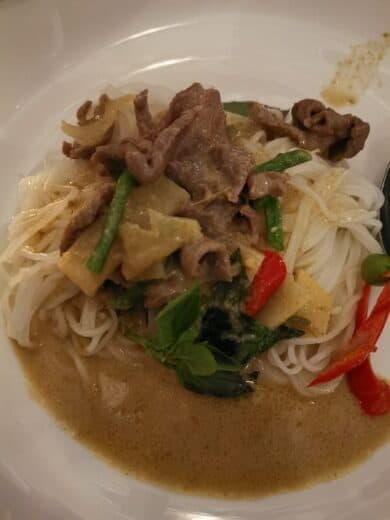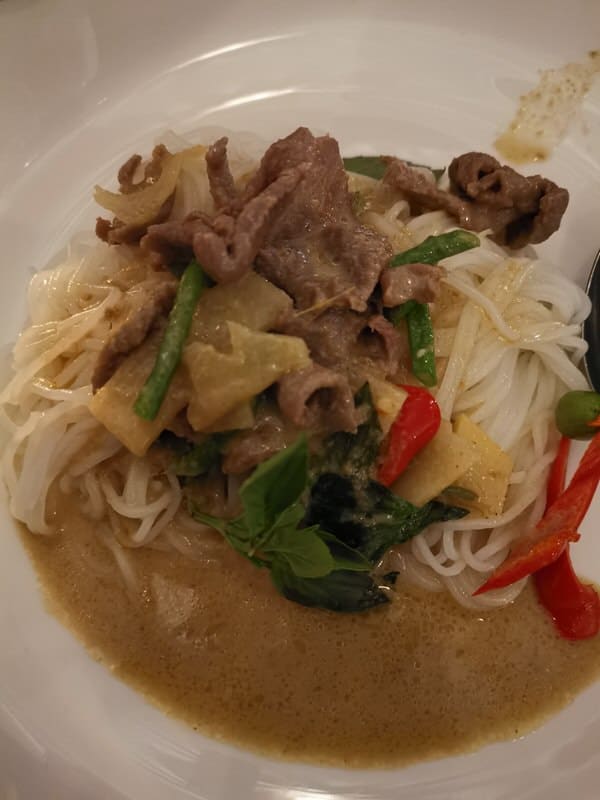 Danach sah ich laut Nic aus wie dieser Vogel…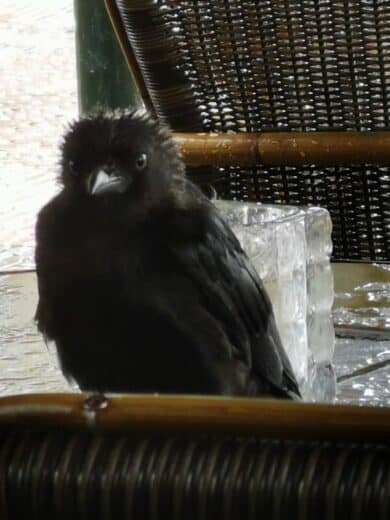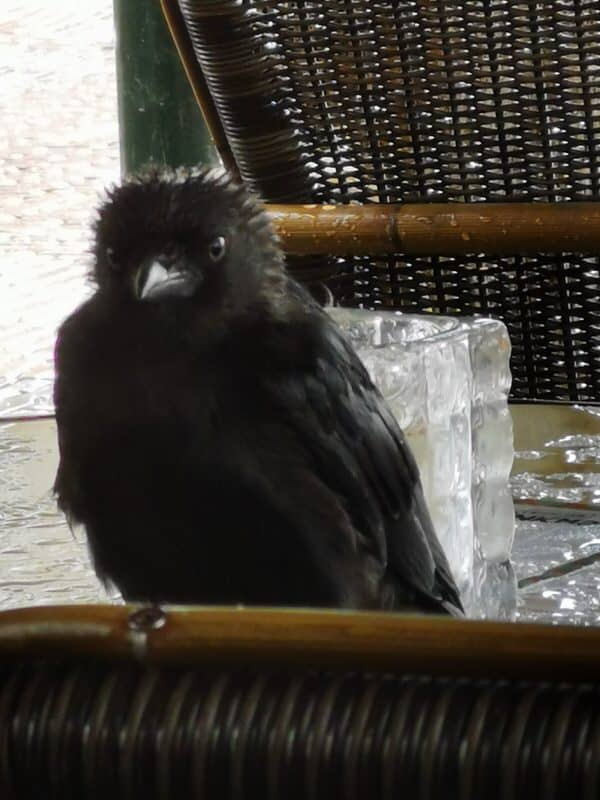 Danach stand wieder ein Besuch in der Uiltje Bar an – und zwei Tastings Flights mit je vier Bieren nacheinander, die wir uns geteilt haben. Mag ja so viele Biere wie möglich kennenlernen und die Auswahl hier oben ist riesig!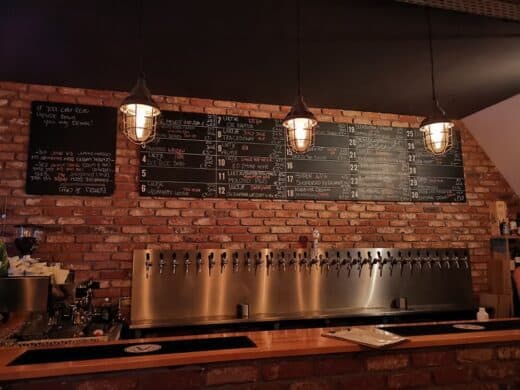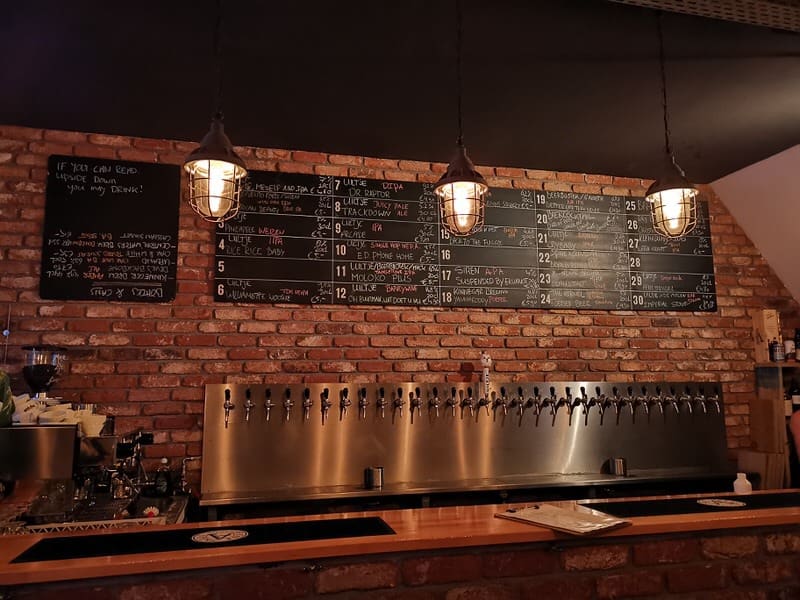 Der Abend endete, wie jeder bislang, an der Hotelbar mit ein paar Runden Shut the Box – bei denen ich geradezu vernichtend von Nic geschlagen wurde…
Dienstagmorgen die große Überraschung nach dem leichten Aufziehen des Vorhangs gegen 09.30 Uhr: Sonne! Das war doch gar nicht vorhergesagt. Aber egal, stressen lassen wir uns nicht vom Wetter und es wurde ausgiebig erst mal gefrühstückt. Dann stand eine Kanalfahrt mit dem Hopp on, hopp off Kanalschiff auf dem Plan!
Doch schon nachdem wir wenige Meter los gelaufen waren, hüpfte Nic begeistert rum: "Schau mal, das Wohnmobil…!" Tatsächlich, ihre besten Freunde sind schon heute zum Geburtstag rein feiern angekommen ;) Dann hieß es aber erst einmal einen Parkplatz für die Lady (das Wohnmobil) finden und dann durch die Stadt bummeln. Unterwegs ging es auch an der St. Bavo Kathedrale vorbei – sehr imposant!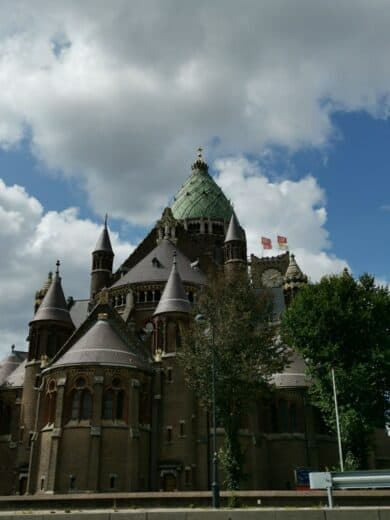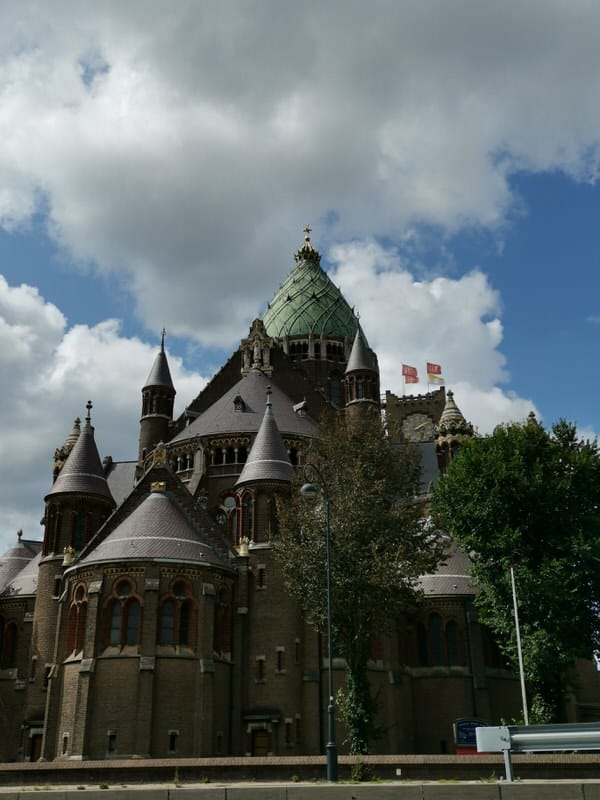 Hopp on, hopp off wurde dann doch nicht angeboten, aber auch die "normale", 50-minütige Kanalrundfahrt hat Spass gemacht, zumal wir in einem kleinen, komplett offenen Boot gefahren sind. Zu Beginn wurde abgefragt, welche Sprachen gewünscht werden und dann erfolgten sowohl Ansagen aus der Konserve auf englisch, niederländisch und deutsch als auch live von unserem Bootsführer.
Der Rest vom Tag bestand dann aus bummeln durch Haarlem, einige Läden etwas länger besichtigt, Bierchen, Abendessen im La Plume (der Burger ist leider nur "naja", die Wurstplatte als Vorspeise hingegen vorzüglich),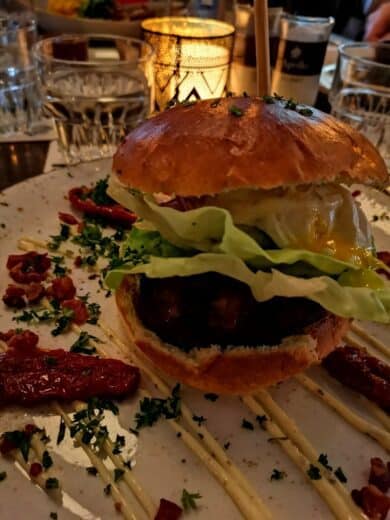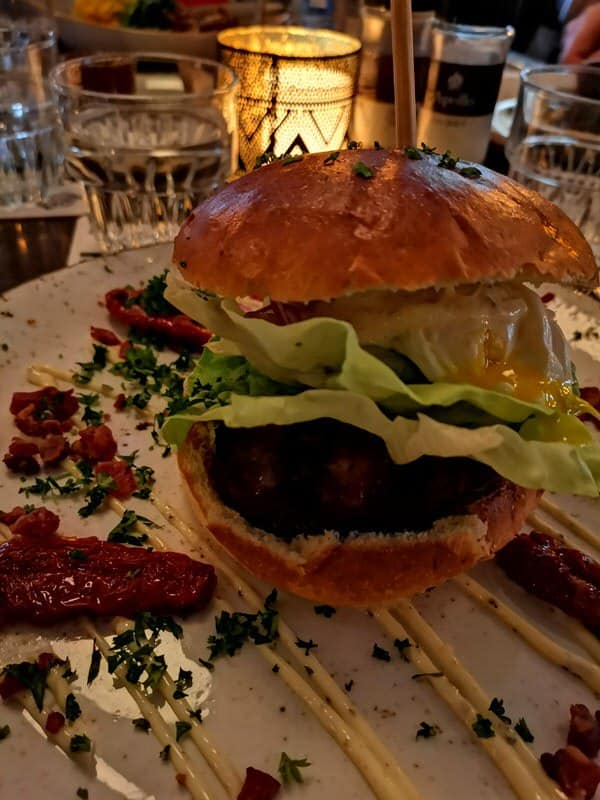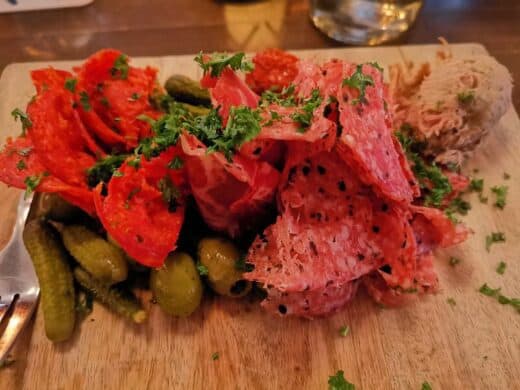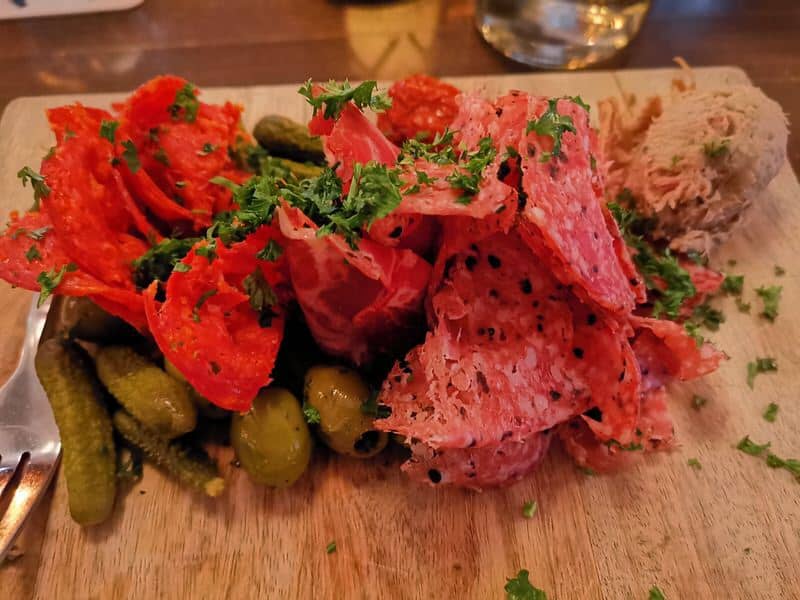 einem Besuch der Jopenkerk und dann dem Anstossen in der Lady, die wir zwischenzeitlich noch näher ans Hotel geholt haben. Auch diesen Abend beschlossen wir dann sehr spät an der Hotelbar ;)
Ein kurzer Blick auf die Wettervorhersage nach dem Spätstück am Mittwoch und wir waren uns einig, dass wir es riskieren. Ab in den Bus, raus nach Bloemendaal aan Zee und von dort am Strand entlang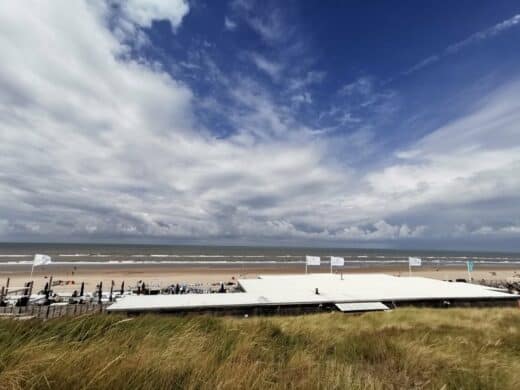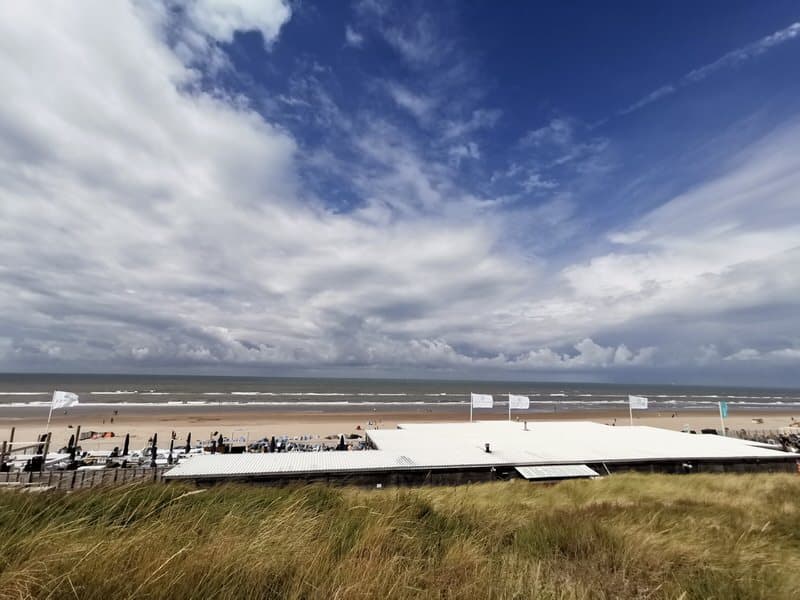 nach Zandvoort… Was soll ich sagen: Aus den prognostizierten 3,5 Sonnenstunden, die sich über den gesamten Tag verteilen sollten, hatten wir satte 3,5 Stunden Sonne am Stück!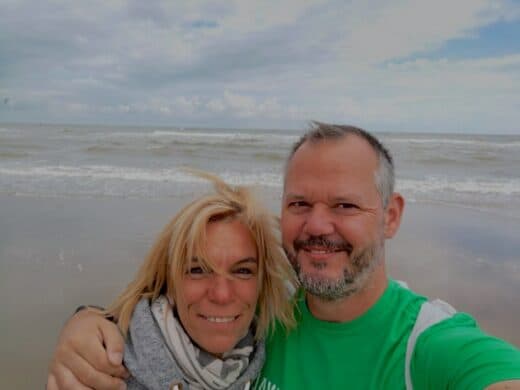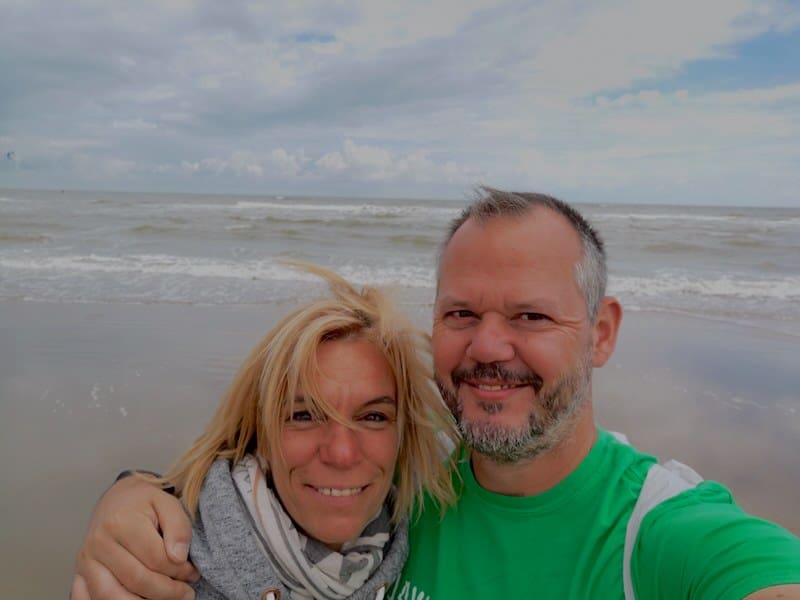 In Zandvoort haben wir uns es vor dem Strandcafe Strand 21 gemütlich gemacht, das ich noch von vor 3 Jahren und meinem Aufenthalt im Center Parc anlässlich des AuswärtsschnitzelAMS kenne ;) Sehr, sehr leckere Aperol Spritz werden hier gemacht! Und auch Nics Freunde stiessen wieder dazu, so dass wir bis am frühen Abend hier sassen – wobei eine Megaregenfronst uns dann doch nach drinnen vertrieb.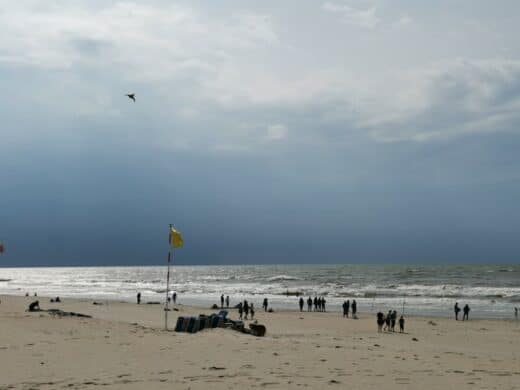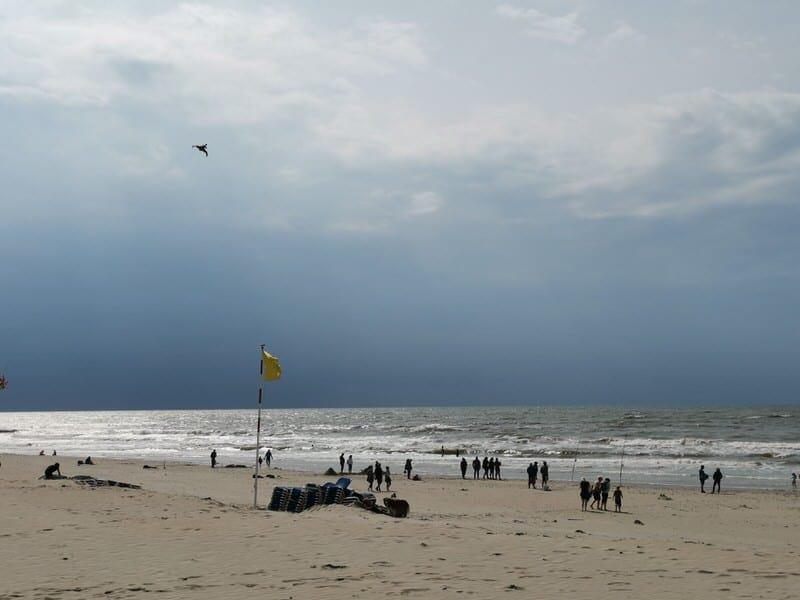 Abends dann wieder in Uiltje Bar, dieses Mal mit Shut the Box in der Tasche und zahlreichen Tasting Flights, um alle Biere durch zu probieren. Ewoud, der Barkeeper, interessierte sich auch für das Spiel und so kam es, dass er mit Nic schnell ein Team gegen mich bildete ;) Und noch ein very special Bier ausgab, das eigentlich mit 15 EUR für ne 0,33 l Flasche auf der Karte stand… Und eine Käseplatte haben wir uns auch noch gegönnt, und die war wirklich verdammt lecker!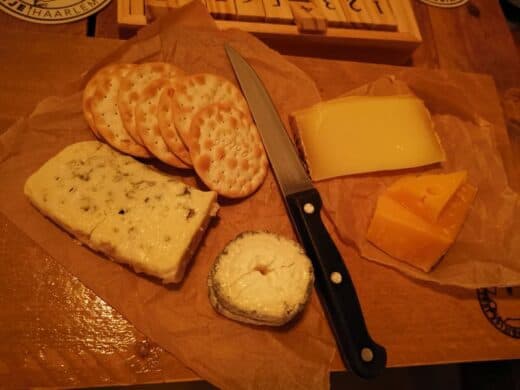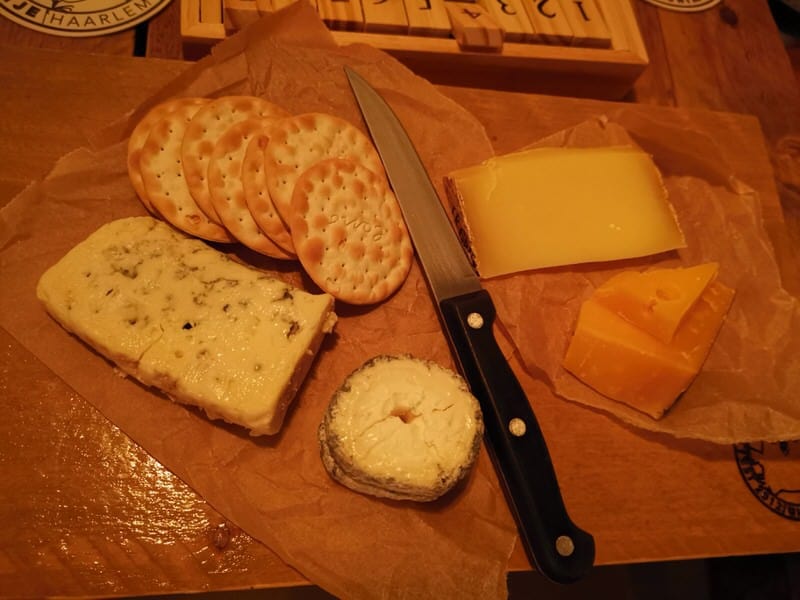 Dass auch dieser Abend an der Hotelbar ausklang, muss ich nicht erwähnen, oder?
Donnerstag wurde es dann etwas später, und wir waren uns einig, dass es auch mal wieder gut, wäre etwas früher ins Bett zu gehen. Doch zunächst stand shoppen auf dem Plan, Nic hat es sich ja in den Kopf gesetzt, dass ich unbedingt auch einen Hoodie benötige. Hmm, das Ergebnis siehst Du hier…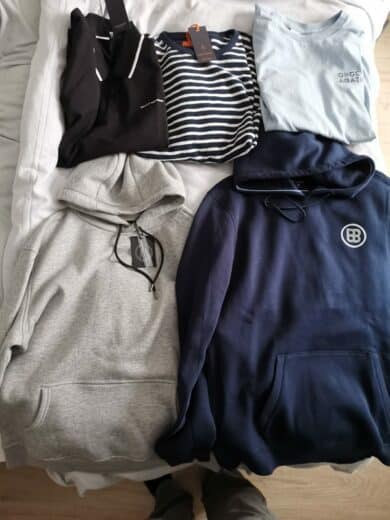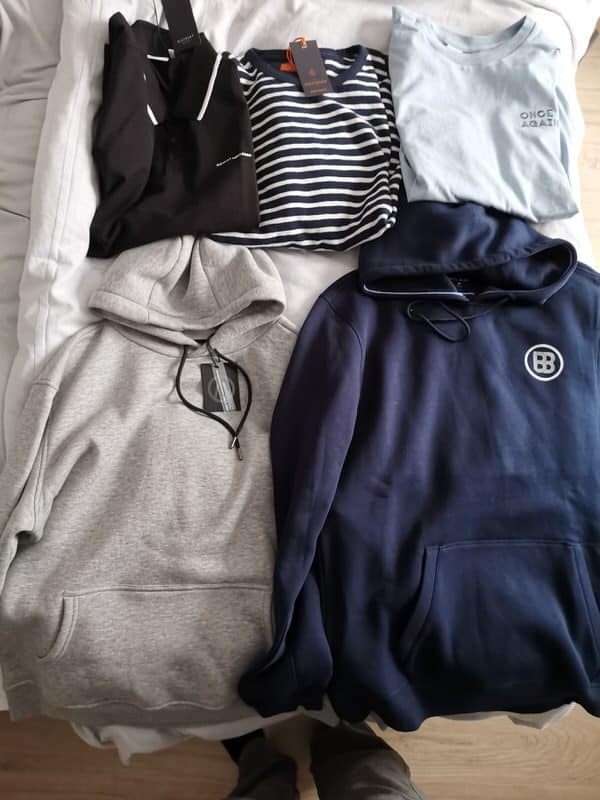 Hatte ich erwähnt, dass ich zwar einen großer Koffer dabei hatte, aber der auch relativ gut gefüllt war? Und dass in ihrem zwar auch noch Platz war, sie aber auch von mir noch spontan 2 Geschenkpackungen von Jopen mit je vier Bier und einem Glas zum Geburtstag gab?
Der Nachmittag war recht entspannt, ein wenig draussen gesessen, nochmal gebummelt, Pasta gegessen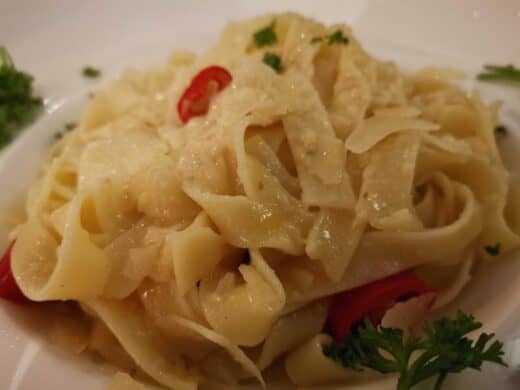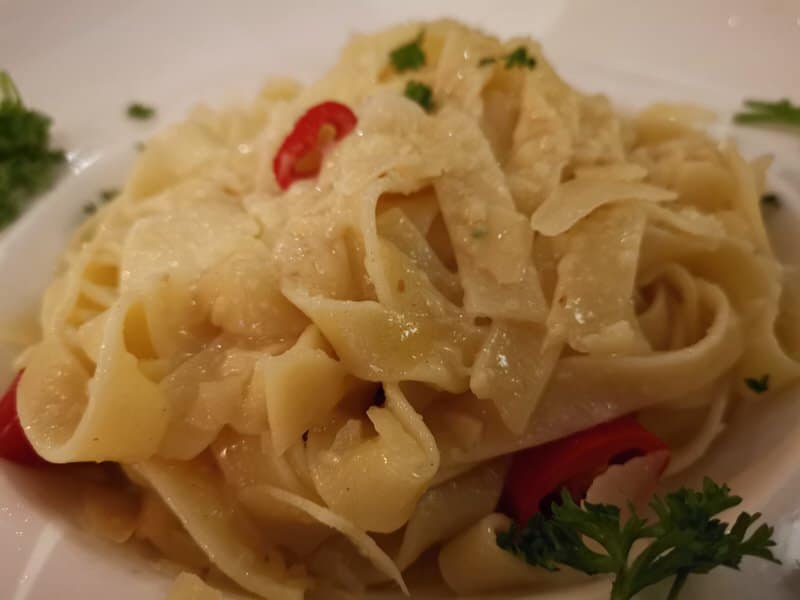 und abends einen Absacker in der Uiltje Bar und an der Hotelbar. Vor Mitternacht hat es zwar wieder nicht geklappt, aber 0:02 Uhr im Bett war schon nahe dran.
Nach dem Spätstück am Freitag war dann große Schönheitssession hier angesagt und ich hab währenddessen hier mal ein wenig an dem Beitrag rumgetippselt.
Nachmittags stand ein Besuch in der Uiltje Brewery an, wobei Anmeldung laut der Website erforderlich ist, der Link auf dem Handy aber wahlweise eine Mailapp oder Paypal öffnet. Auf meine – zugegeben sehr kurzfristige Mail – kam dann die Antwort, dass die Tour um 15:00 Uhr ausgebucht sei, aber sie sehr gerne noch eine um 16:00 Uhr anbieten. Passt uns natürlich genauso.
Zum Auftakt haben vor der Führung uns noch eine Käseplatte gegönnt – die war unerwartet riesig.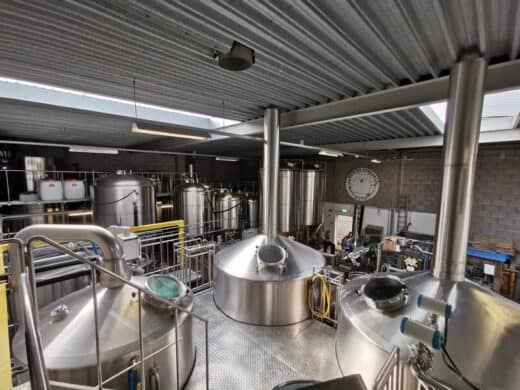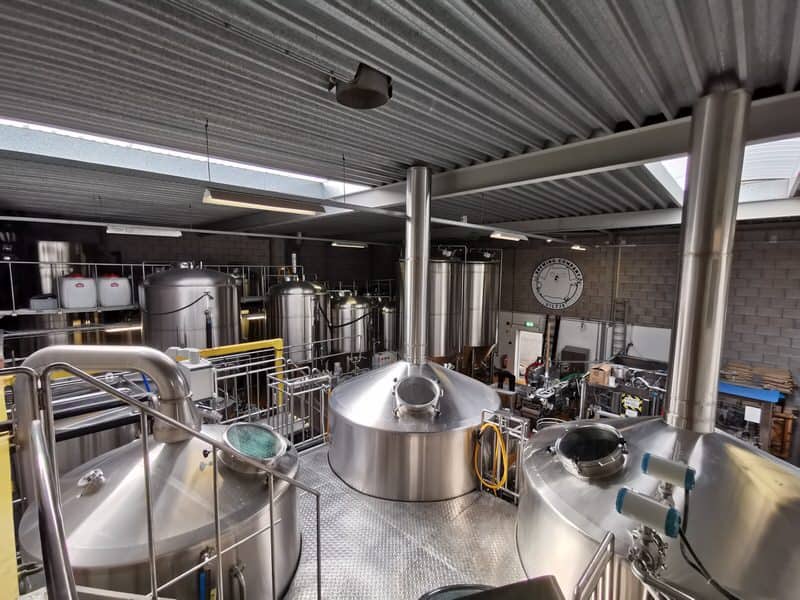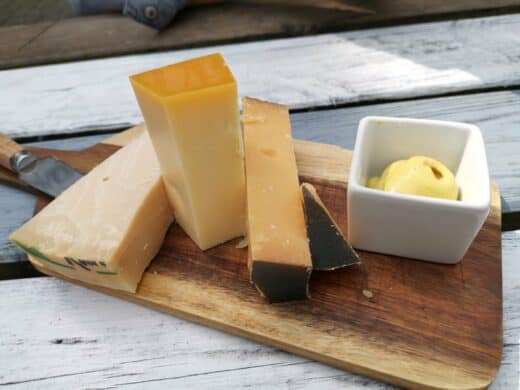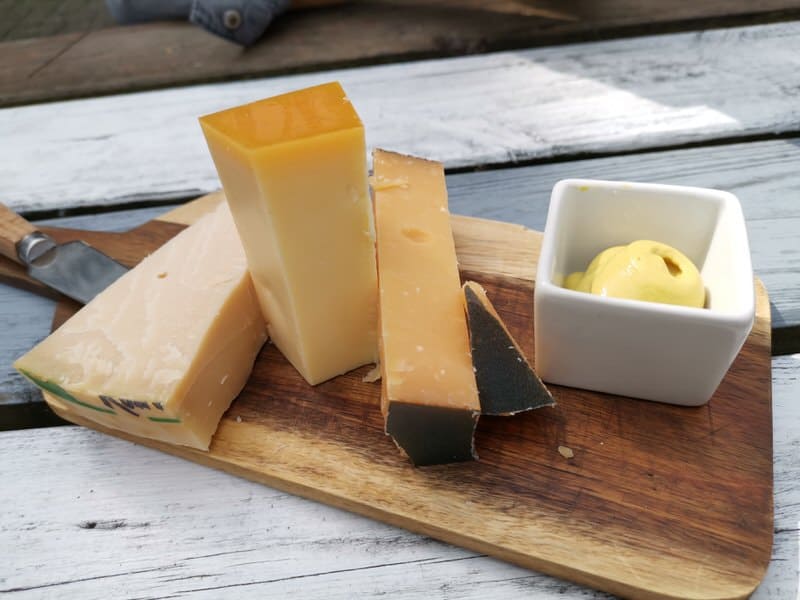 Die Führung mit Zoe war sehr interessant, wir haben einiges über das Bier brauen und die Geschichte der Brauerei erfahren. Unter anderem, dass der Inhaber schon auf dem Küchentisch angefangen zu brauen, bei Jopen dann erst im Ausschank war, aber immer neugierig zu den Brameistern geschaut hat – was denen auch nicht entgangen ist und so kam es irgendwann zum Wechsel und zur Ausbildung als Braumeister. Von vorne herein hat er aber klar gestellt, dass er später sein eigenes Bier brauen möchte. Auch spannend – die jetzige eigene Brauerei wurde teilweise gecrowdfunded, teilweise von Banken finanziert, die auf ihn zukamen statt er auf die Bank..
Abends wollten wir eigentlich indonesisch essen gehen, doch da hat uns die fehlende Reservierung an einem Freitagabend einen Strich durch die Rechnung gemacht… Dann eben doch wieder zum leckeren Thailänder, bei dem wir schonmal waren und nochmals Glück hatten und die letzten zwei freien Plätze ergattert.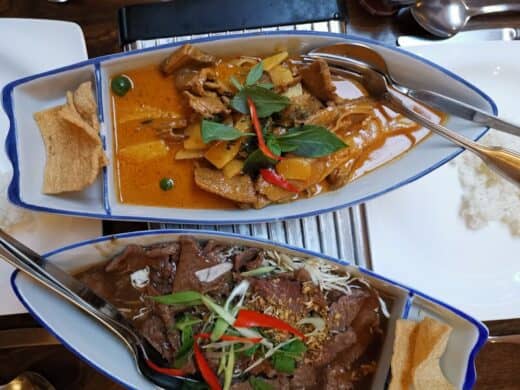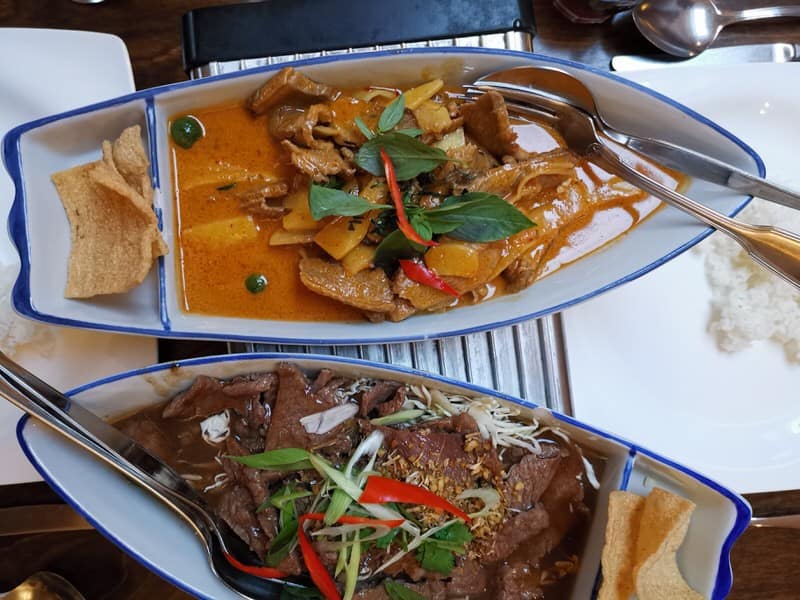 Ausgeklungen ist auch dieser Abend an der Hotelbar mit Shut the Box – und auch an diesem Abend gewann Nic…
Samstag traten wir dann die Reise nach Utrecht an – und landeten in einer komplett verregneten Stadt. Das Hampton by Hilton, das ich für die eine Nacht gebucht habe, liegt glücklicherweise direkt gegenüber des Bahnhofs in einem Einkaufszentrum, danach wurden wir aber ziemlich nass.
Hotel ist ganz schick, ein wenig klein das Zimmer, aber ok.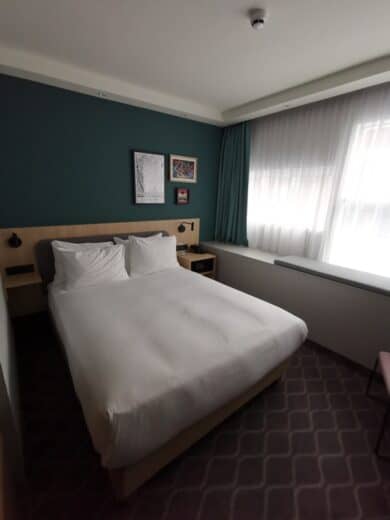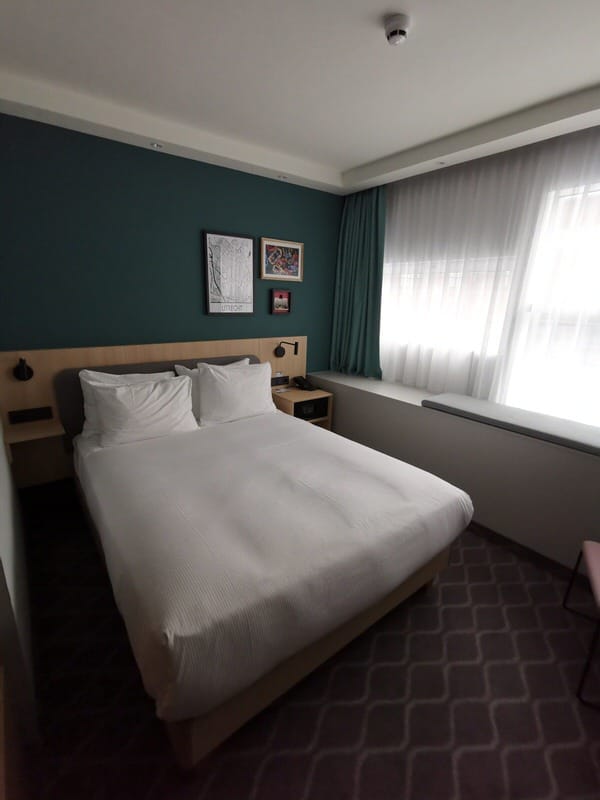 Die Kanalrundfahrt war etwas für den Popo, da wir durch die dauerbeschlagenen Fenster kaum was sehen konnten und auch noch auf der falschen Seite sassen. Zumindest gefühlt waren weit über die Hälfte der Sehenswürdigkeiten auf der anderen Seite.
Und da es sooooo nass war, haben wir uns danach erst mal Regenkittel gekauft: Und ich bin jetzt wohl Instagramer ;)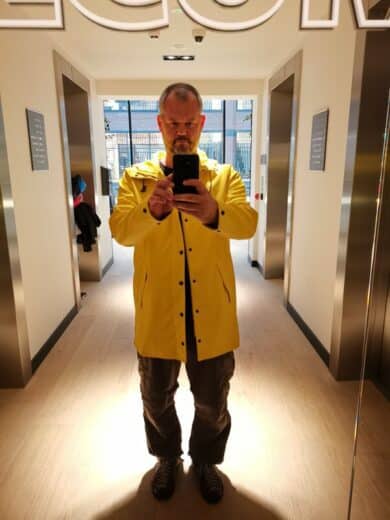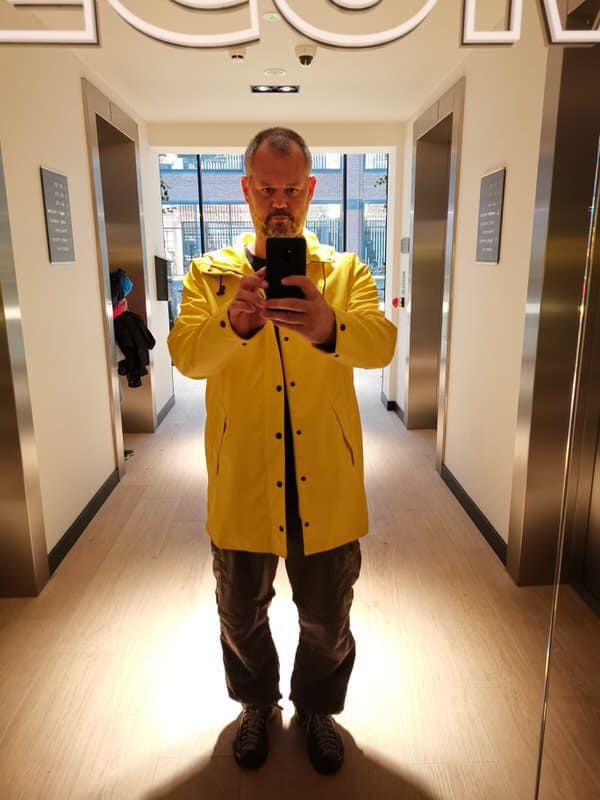 Später wurde es dann besser und wir sassen erst an einer sehr netten Kneipe namens Orloff, wo wir dann gegen später auch nochmal hin sind. Dazwischen eine leckere Pizza in einem recht neuen Italiener, dem Pizzaklub, der erst vor etwa zwei Monaten aufgemacht hat.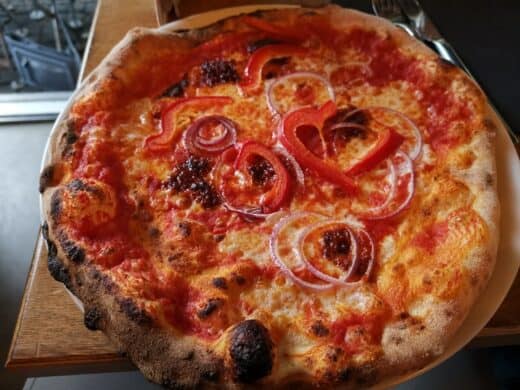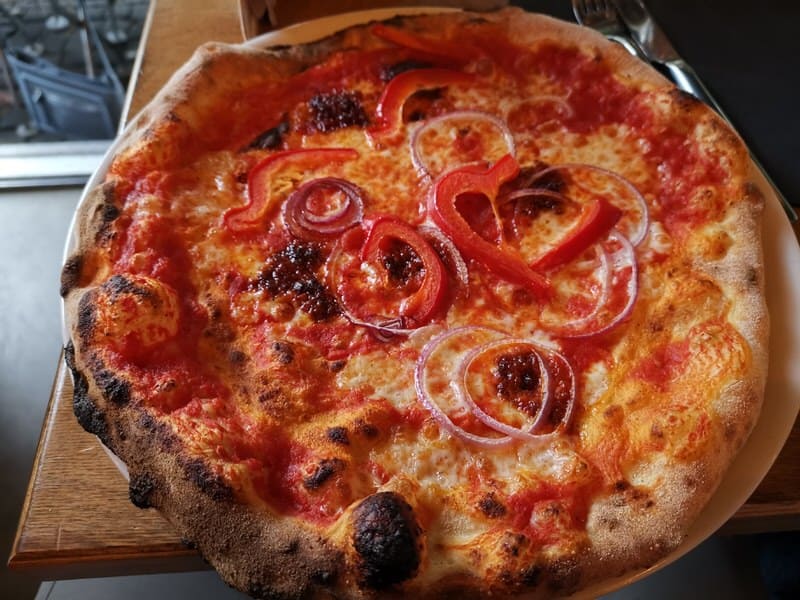 Ein letztes Bier gönnten wir uns noch an der Hotelbar, dann hieß es ab ins Bett. Da das Wetter wider Erwarten gehalten hat, bummelten wir am Sonntagmittag noch ein wenig durch das nette Städtchen und entscheiden, wir kommen wieder…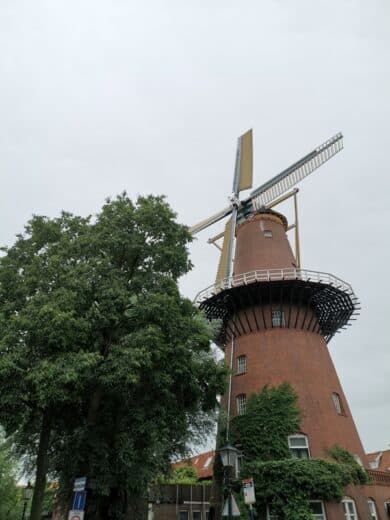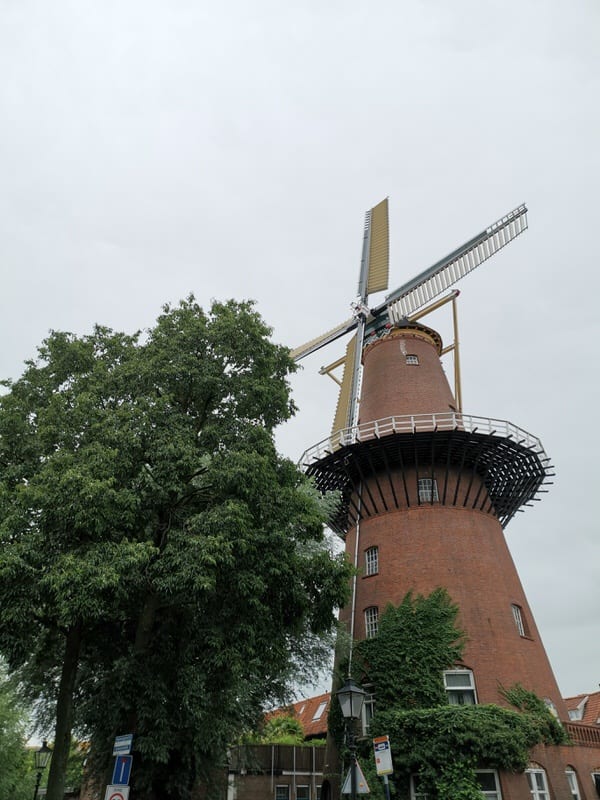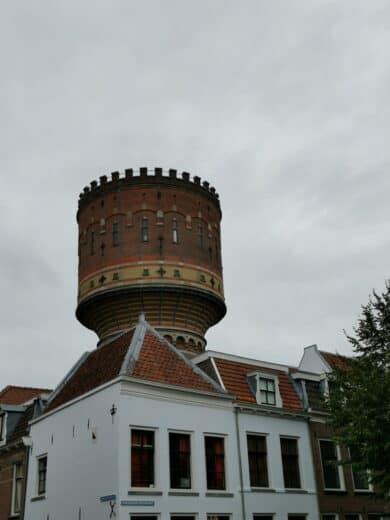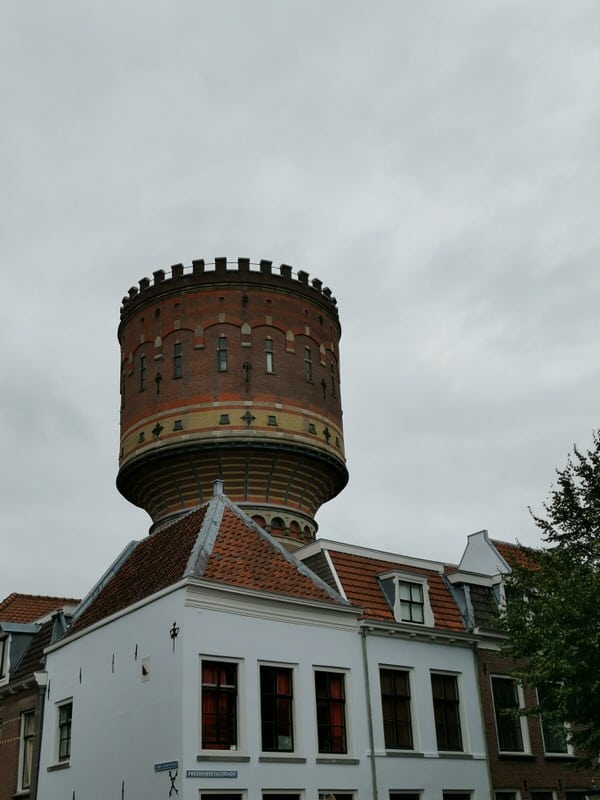 Die Rückfahrt verlief bis Frankfurt/Flughafenunkompliziert, alle Züge pünktlich, es gab Bier und Chili con Carne (wenn auch unschöner dargereicht, da die Spülmaschine kaputt war)…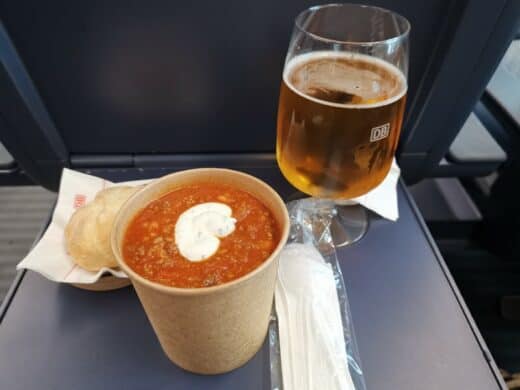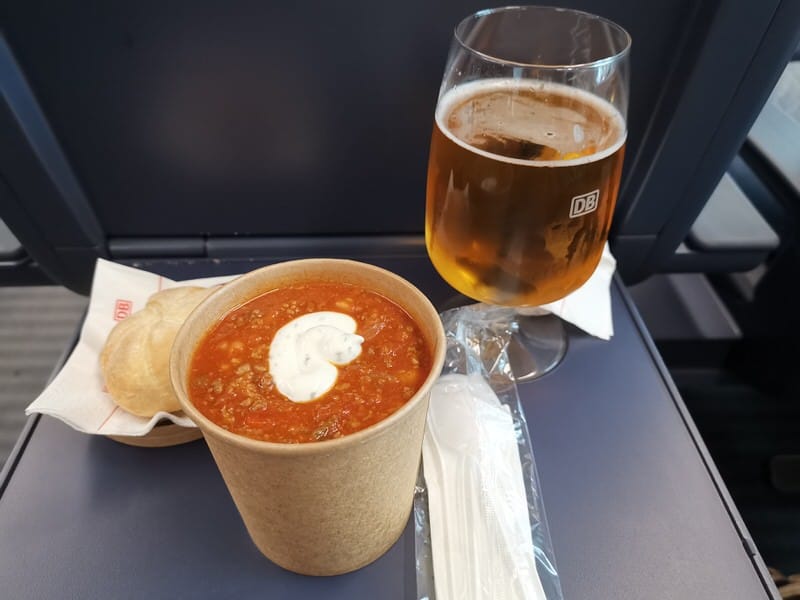 Dann machte ein Unwetter bei Frankfurt uns einen Strich durch die Rechnung. Ein Stellwerk der DB wurde beschädigt und zunächst hieß es auf unbestimmte Zeit am Bahnhof bleiben.
Und da stehen wir auch jetzt noch. Statt in 10 Minuten in Stuttgart anzukommen… :(
Und was ist nächste Woche geplant?
Montag treffe ich wohl meine Stuttgarter Reiseblogger, Donnerstag das #SchnitzelS. Da ich das CommunityCamp dieses Jahr schwänze, ist das Wochenende noch (fast, denn Sonntag geht es auf ein Weißwurstfrühstück) unverplant, also schauen wir mal ;)
[grey_box]Ihr wollt schneller und "live" bei meinen Reisen oder Restaurantbesuchen dabei sein? Dann folgt mir doch bei
Instagram
und/oder
Twitter
. Auf Instagram sogar oft tatsächlich live mit den Instastories. Meist abends gibt es auf der
Facebookseite des Reiseblogs
dann auch eine kurze Zusammenfassung der Tage auf Reisen mit den Bildern vom Smartphone. Auch hier freue ich mich immer auf neue "Gefällt mir" – und mir helft ihr damit auch! Und einen Freßaccount habe ich auch bei Instagram,
hier geht's lang
. Nur Essensbilder…
Und wenn Du mir nun auch was Gutes tun willst – meinen Amazon Wunschzettel findest Du hier![/grey_box]
---
Anzeigen:
*) Erläuterung Affiliatelink: Wenn Du da drauf klickst und anschließend etwas auf der Seite bestellst, bekomme ich eine kleine Provision – Dein Preis ändert sich aber nicht. Du unterstützt damit meine Arbeit mit meinen Blogs. Und auch den finanziellen Aufwand, der mit dem Betrieb verbunden ist (Servermiete, Domain, kostenpflichtige Plugins, Speicherplatz für Backups etc…)
Ein interessantes quasi "kostenloses" Buch fange ich die nächsten Tage an zu lesen, es liegt schon einige Tage hier rum: "Kickstart Passives Einkommen – 8 geniale Erfolgsgeschichten für ein attraktives Passives Einkommen" – Du bezahlst lediglich Versand- und Postokosten…
Ich bin ja echt Fan von Amazon Prime. Meist keine Versandkosten, ordentliche Serien- und Filmauswahl (mein Netflixersatz) und Amazon Music als Ergänzung.