Der Montag startete recht entspannt, spät ging es zur Arbeit, da ich abends zum Stuttgarter Bloggerstammtisch ging. Der fand dieses Mal im Enchilada statt – und montags kann man dort seinen Cocktailpreis würfeln. Mit einer "Eins" und einer "Fünf" habe ich ganz passable Ergebnisse erzielt. Leider war der erste, ein Moscow Mule, einfach geschmacklos, der schlechteste, den ich je hatte. Glücklicherweise war der Long Island Ice Tea bedeutend besser.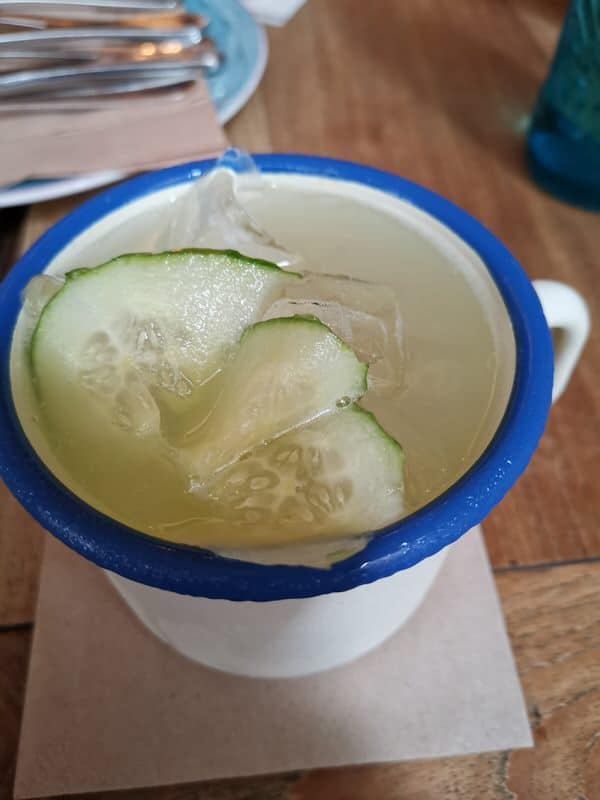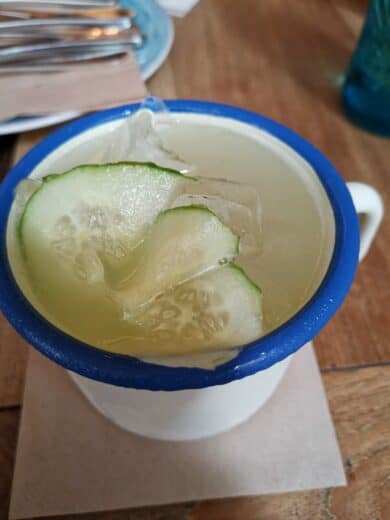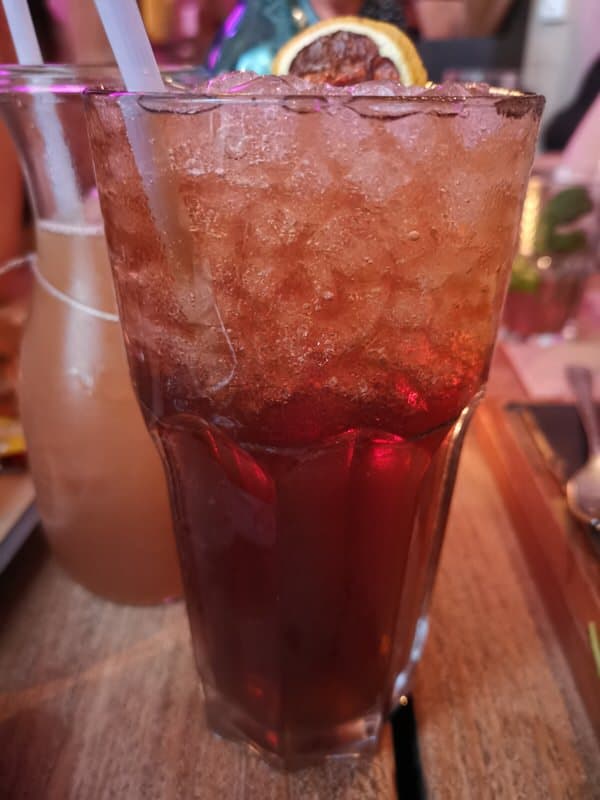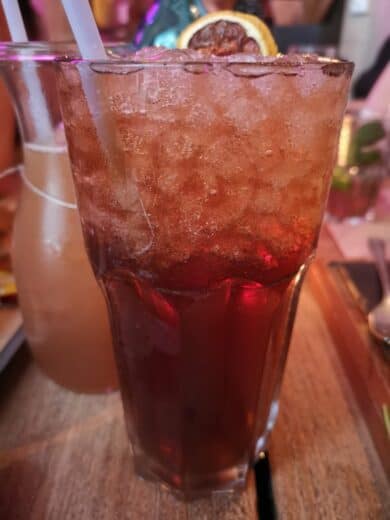 Und auch mein Pulled Pork Burger konnte sich durchaus sehen und schmecken lassen, wenngleich es auch kein Highlight war für mich…: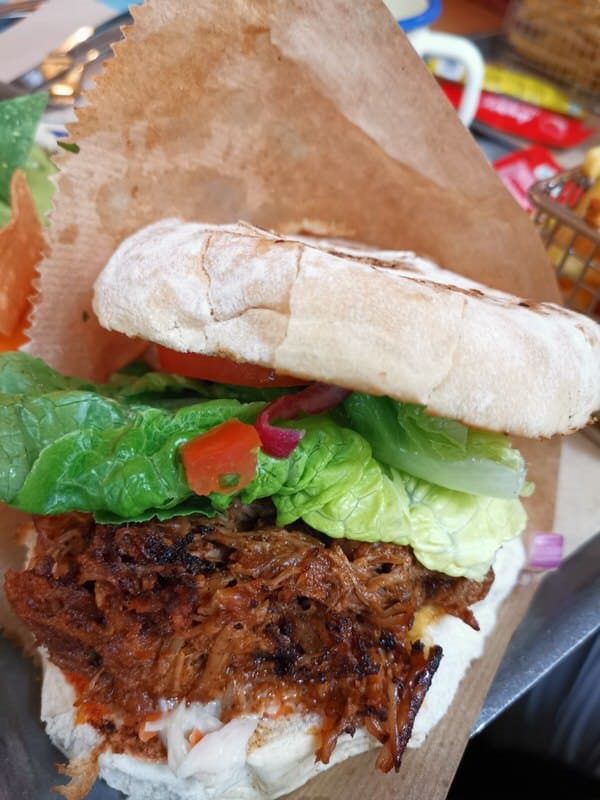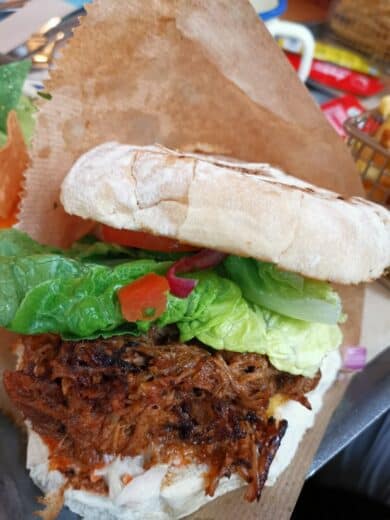 Pulled Pork Burger im Enchilada Stuttgart
Service war auch ok…
Dienstag ging der Stress im Büro los – wieder Aufgaben übertragen bekommen, die aus meiner Sicht woanders erledigt werden müssten, denn dafür gibt es eine spezielle Abteilung. In der Folge dann an der Aufgabe etwa 4 Stunden gesessen und noch nicht fertig geworden…
Abends dann ein nutzloses Webinar mitgemacht, aber auch die To-Do Liste massiv geschmälert, auch wenn vieles davon Kleinigkeiten waren. Mittwoch nichts anderes, etwas verspätet zur Arbeit, weil das Wetter so übel war und ich bei dem Starkregen nicht aus dem Haus wollte. Büro dann trotz schwieriger Aufgabe gut überstanden, Zuhause Wäsche gewaschen, angefangen vorzupacken, nochmal ein Webinar zum Passiven Einkommen angeschaut. Ich sollte das nicht mehr tun. NUll brauchbarer input…
Dann endlich meine letzte Folge der 5. Staffel The Blacklist angeschaut. Donnerstag soweit alles erledigt, nachts gemütlich Homeland weitergeschaut, also auch keine besonderen Erlebnisse.
Am Freitag viel gedöst und zum Mittagessen ins Tobi's, da war ich auch ne Weile nicht mehr.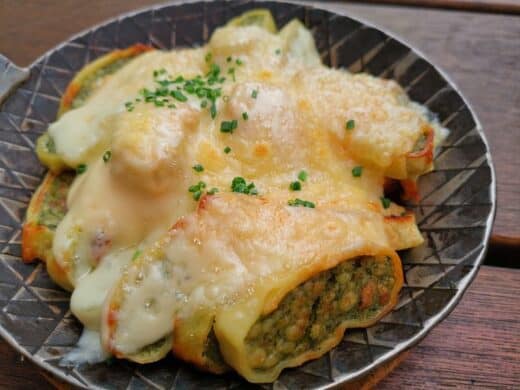 Und dann mein Theme im Travellerblog endlich geupdated.
Kurz nach 18 Uhr dann endlich zu Nic… Zwei schnelle Bierchen und einen kleinen Happen noch im O'Reilly's gegessen,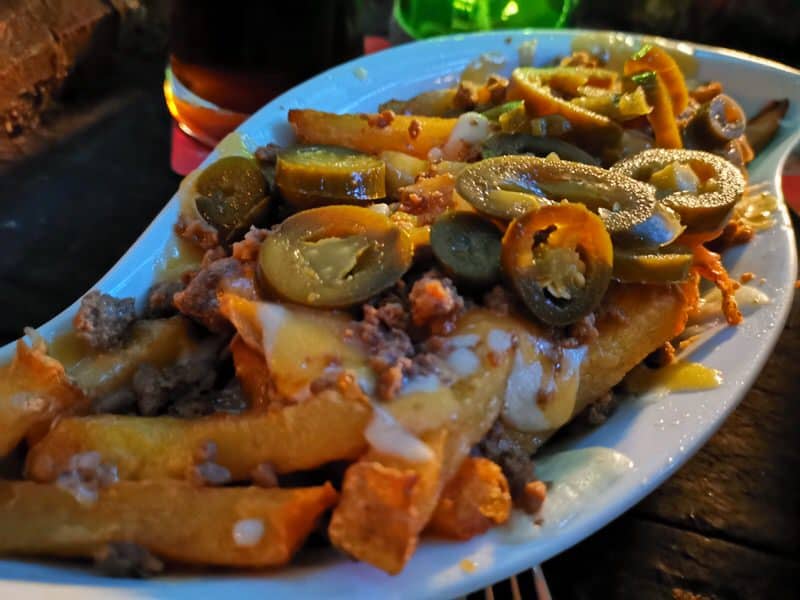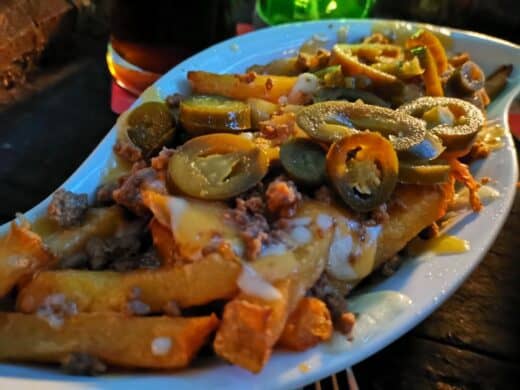 und nach einer ebenfalls kurzen Balkonsession ging es auch schon ins Bett.
Der Weg zum Zug war entspannt, sogar eine S-Bahn früher haben wir bekommen – und genug Zeit, noch ein Frühstück beim Bäcker zu holen. Unsere Züge hatten auch nur einmal eine Verspätung von etwa 8 Minuten, bei gut 30 Minuten Umsteigezeit also null Problem.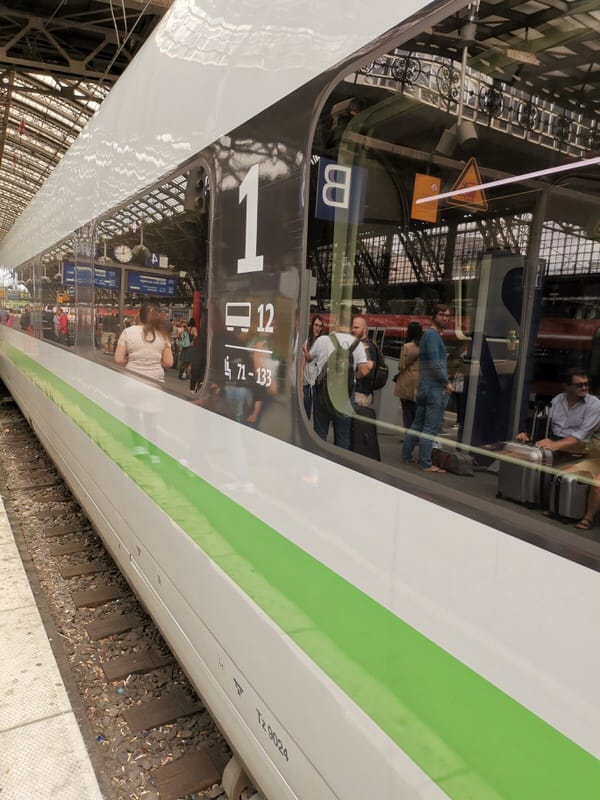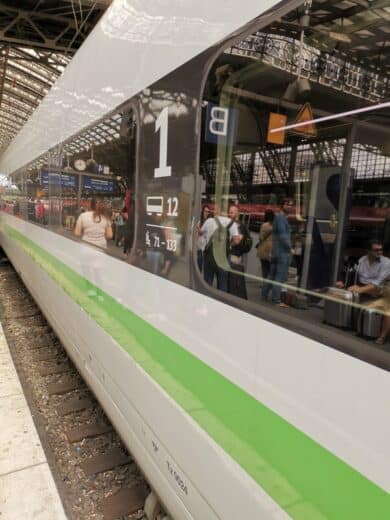 Ab Köln war dann auch alles pünktlich und mein Schatz happy, weil sie ihr Chili con Carne bekommen hat…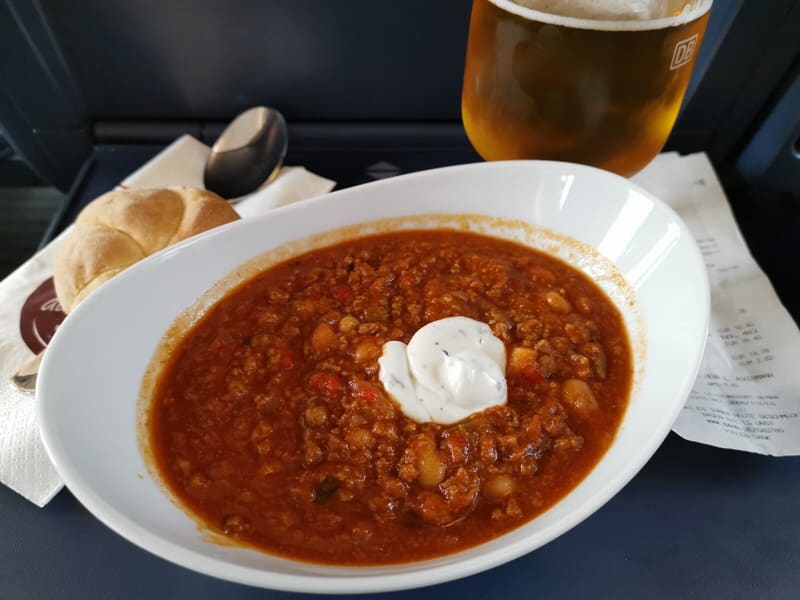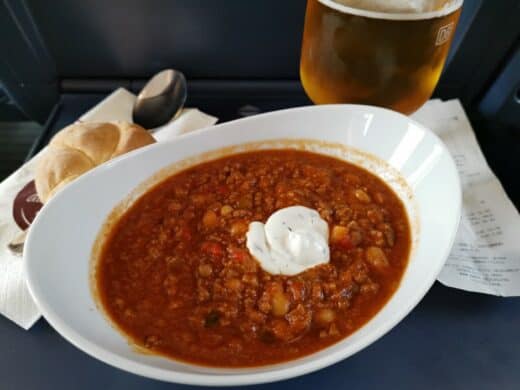 Nur in Amsterdam wurden wir im Zug angeschissen: "das ist ein Ruheabteil" als wir rein kamen und ich reklamierte, dass es keine Gepäckablage gibt ;)
Da Nic schon in dem Hotel war, war der Weg schnell gefunden. Leider hatten sie eine Mail verbaselt und unser Zimmer war auch noch verdammt klein.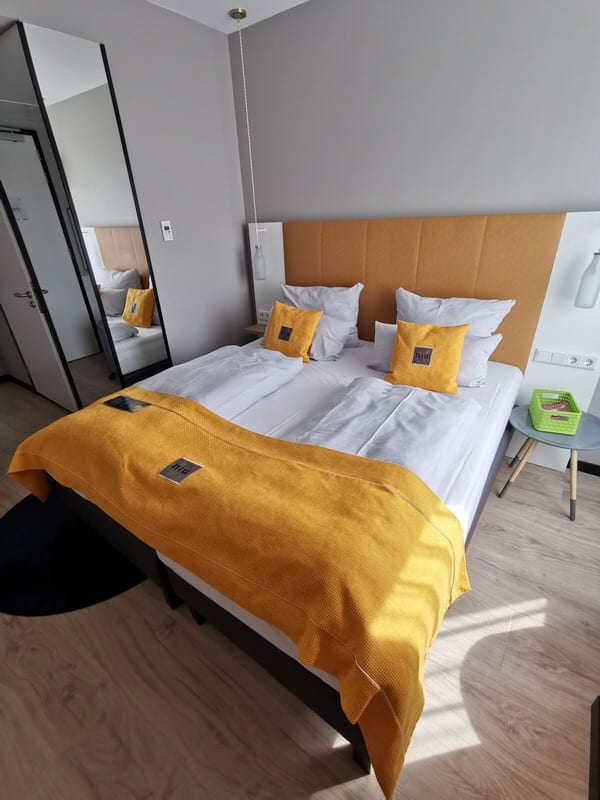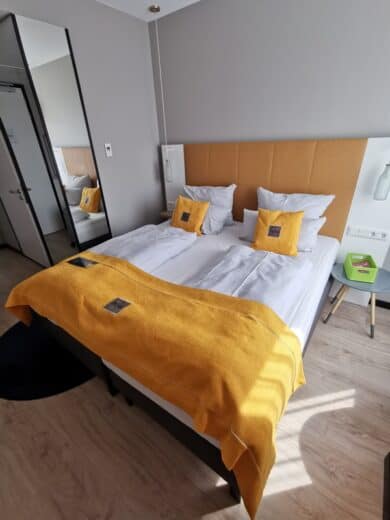 Also Upgrade ab Sonntag erworben (der Service ist hier übrigens echt gut im Hotel!), und dann auf eine erste kleine Stadtbesichtigung. Ist schon ein nettes Städtle, dieses Haarlem! Nicht so dolle war der Sturm, der uns zwang, unsere Gläser gut festzuhalten – einige haben sich ebenso wie Stühle und Fahrräder selbstständig gemacht ;)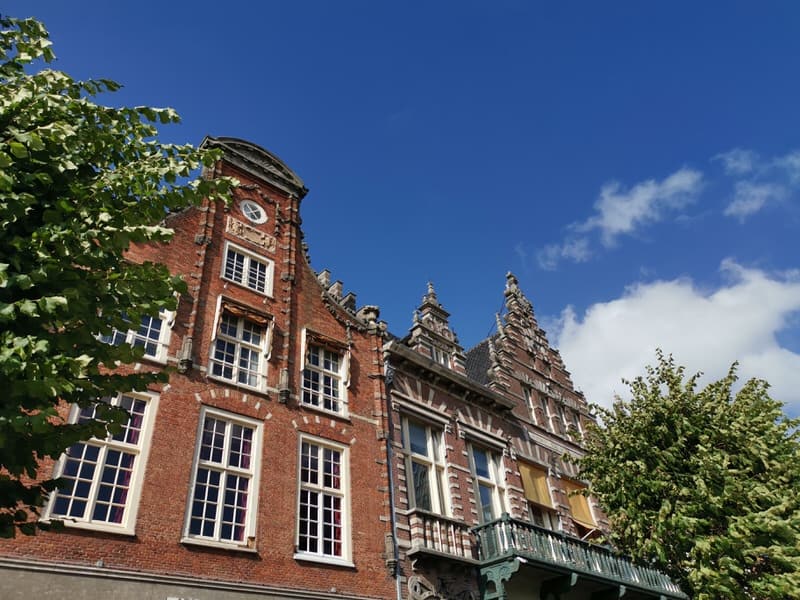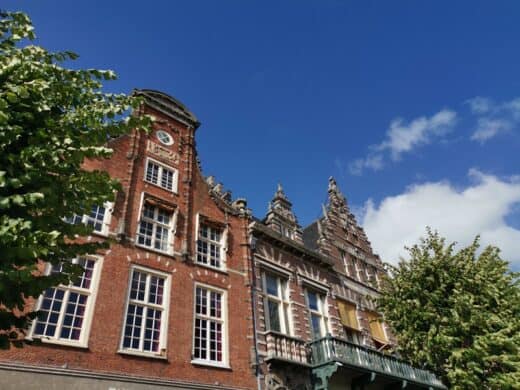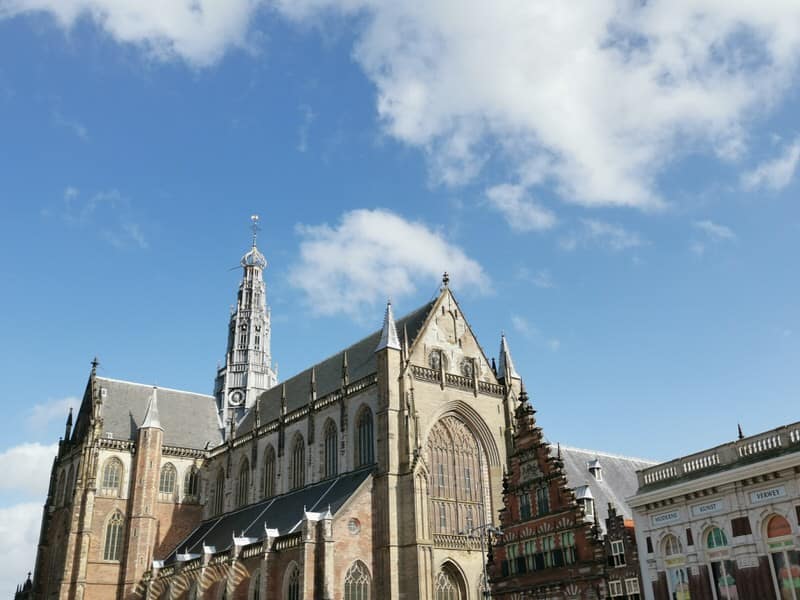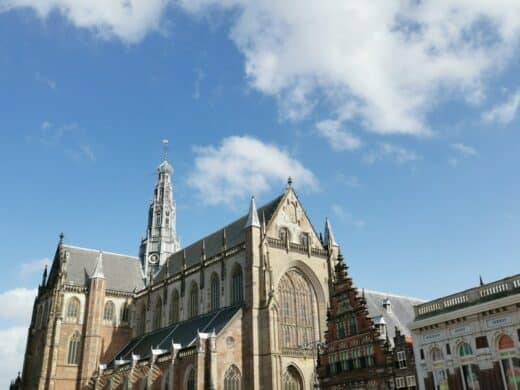 Zum Abendessen stand der Besuch in der Jopen Kerke an, und aus dem "Essen" (ein eher missratener Burger, durchgebraten und kaum Geschmack) wurden dann einige Biere. Verdammt leckeren Stoff macht Jopen ja. Wer mehr wissen will, kann ja bei untappd schauen, was ich getrunken habe ;)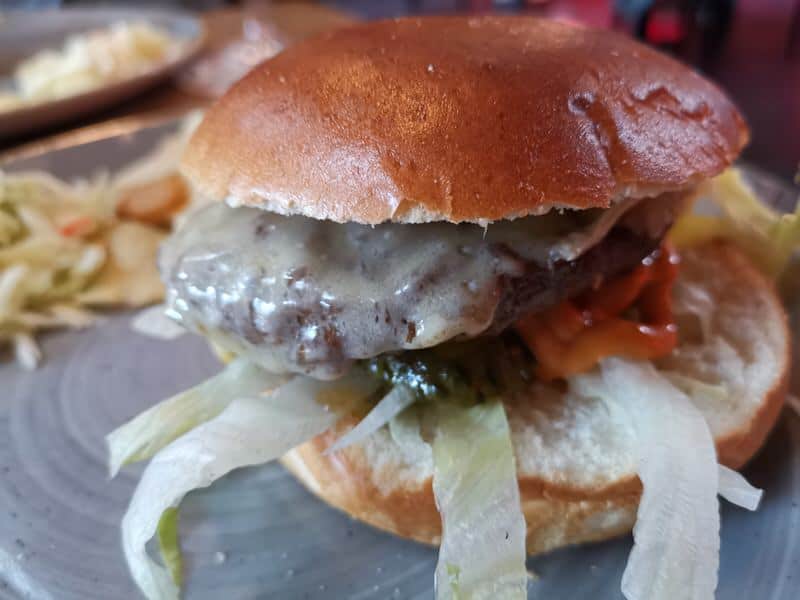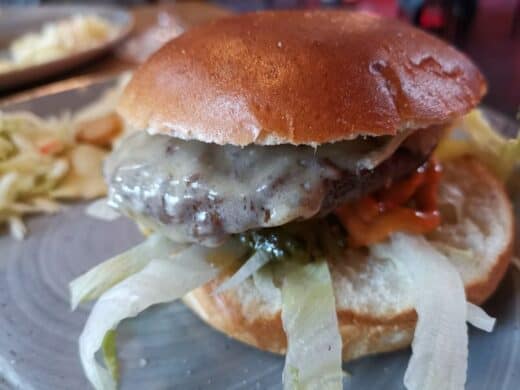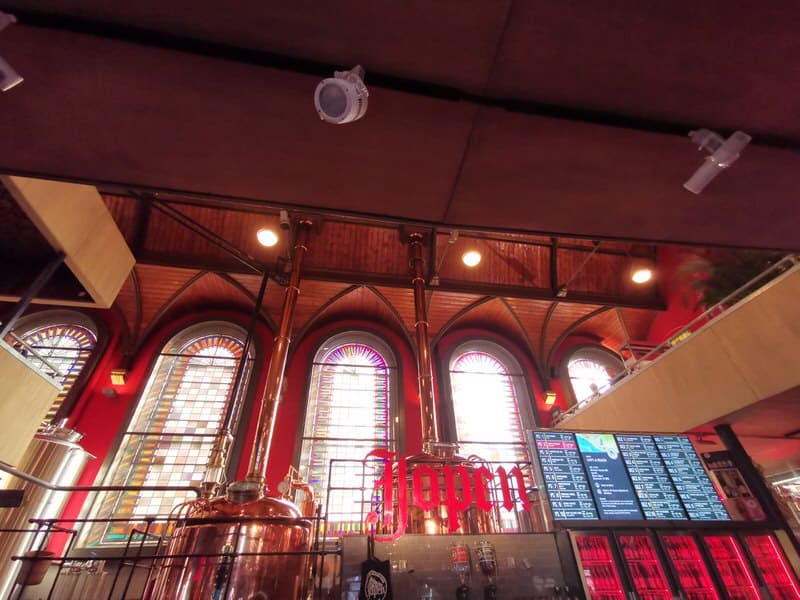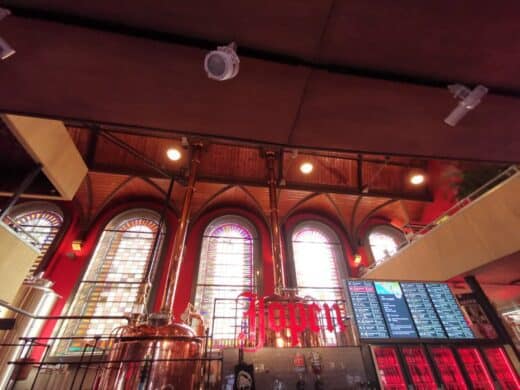 Der erste Abend klang dann mit 17 Runden Shut the Box an der Hotelbar aus….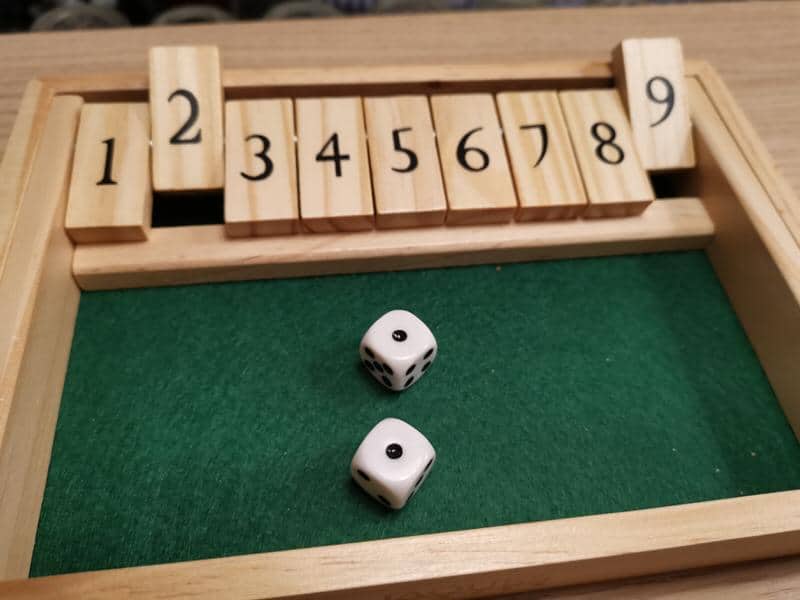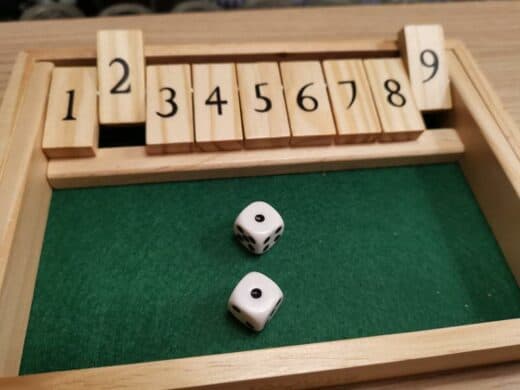 Den Bieren war es auch geschuldet, dass wir erst kurz nach 10 Uhr zum Frühstück kamen, aber auch kein Problem, am Wochenende gibt es das hier bis 11 Uhr.
Nächste Station war der Nationaal Park Zuid-Kennemerland. Eine tolle Dünenlandschaft, in der ich auch etwas überrascht wurde (Nic wusste es, hat es mir aber nicht verraten…).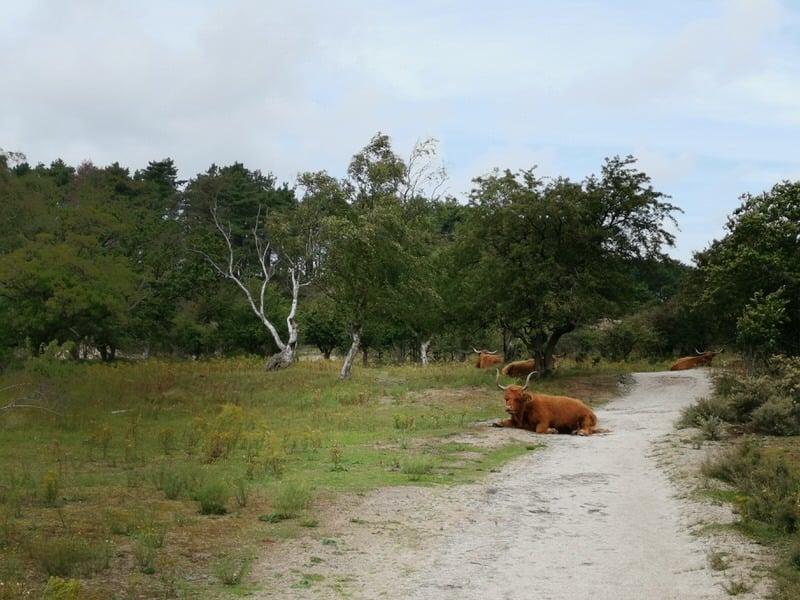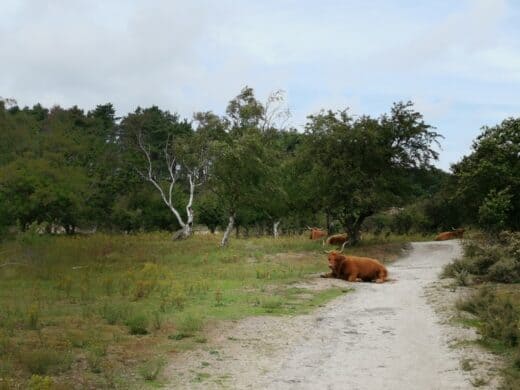 9 km ist der "blaue" Rundweg lang und führt vorbei an zwei Seen zum Meer und zurück. Dort haben wir natürlich auch eine schöne Pause eingelegt, das Wetter hielt auch besser, als es auf den Bildern aussieht.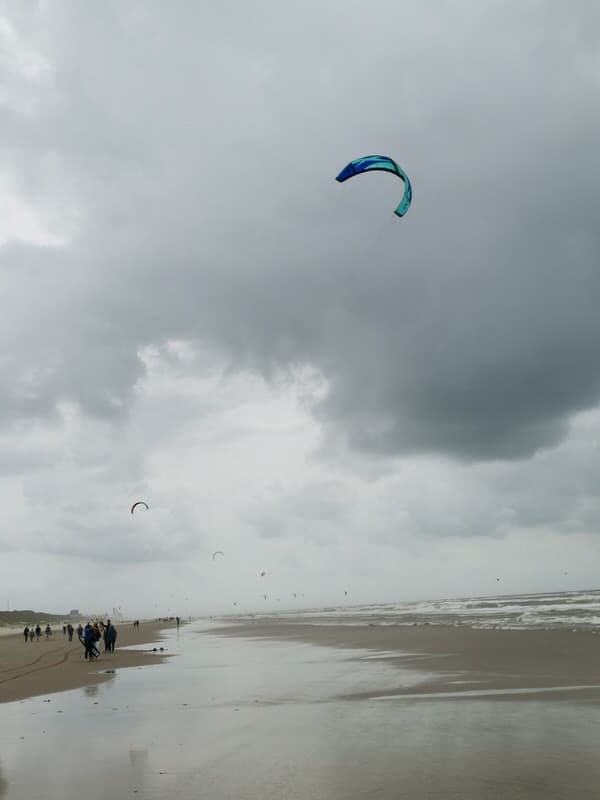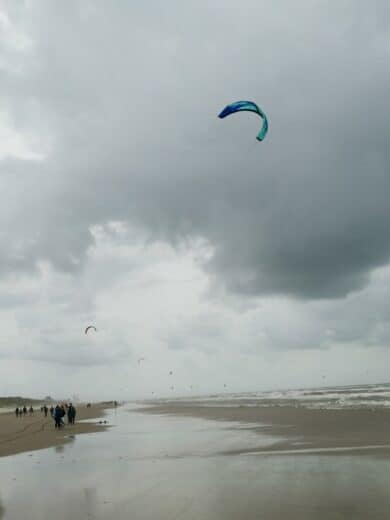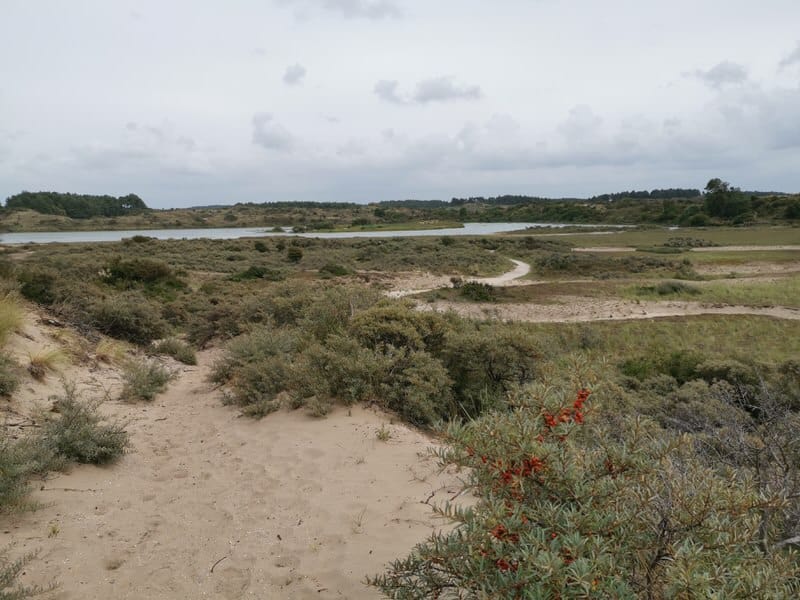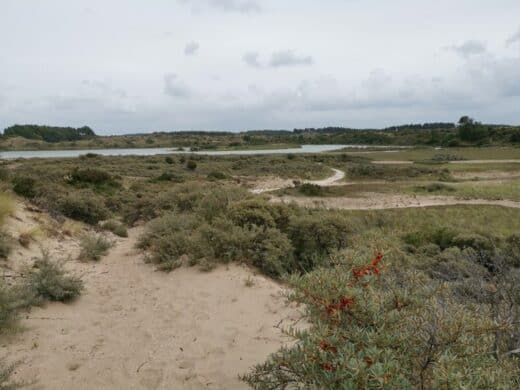 Was allerdings gar nicht schön war, dass war der Krach von der Rennbahn in Zandvoort. Sehr lästig, gerade, wenn man in einem Nationalpark unterwegs ist und die Ruhe genießen möchte….
Am Ende des Weges gab es einen Happen zu essen,
bevor wir mit dem Bus wieder zurück nach Haarlem und ins Hotel sind, wo ich diese Zeilen schnell schreibe. Mal sehen, wohin es nachher uns noch verschlägt…
Und was ist nächste Woche geplant?
Ja. Urlaub halt. Mittwoch feiern wir auf alle Fälle und am Samstag geht es raus aus dem schönen niu Hotel und ab nach Utrecht, mit einer Übernachtung noch die Stadt südlich von Amsterdam anschauen bevor es am Sonntagnachmittag über Düsseldorf nach Hause geht und der Urlaub endet…
[grey_box]Ihr wollt schneller und "live" bei meinen Reisen oder Restaurantbesuchen dabei sein? Dann folgt mir doch bei
Instagram
und/oder
Twitter
. Auf Instagram sogar oft tatsächlich live mit den Instastories. Meist abends gibt es auf der
Facebookseite des Reiseblogs
dann auch eine kurze Zusammenfassung der Tage auf Reisen mit den Bildern vom Smartphone. Auch hier freue ich mich immer auf neue "Gefällt mir" – und mir helft ihr damit auch! Und einen Freßaccount habe ich auch bei Instagram,
hier geht's lang
. Nur Essensbilder…
Und wenn Du mir nun auch was Gutes tun willst – meinen Amazon Wunschzettel findest Du hier![/grey_box]
---
Anzeigen:
*) Erläuterung Affiliatelink: Wenn Du da drauf klickst und anschließend etwas auf der Seite bestellst, bekomme ich eine kleine Provision – Dein Preis ändert sich aber nicht. Du unterstützt damit meine Arbeit mit meinen Blogs. Und auch den finanziellen Aufwand, der mit dem Betrieb verbunden ist (Servermiete, Domain, kostenpflichtige Plugins, Speicherplatz für Backups etc…)
Ein interessantes quasi "kostenloses" Buch fange ich die nächsten Tage an zu lesen, es liegt schon einige Tage hier rum: "Kickstart Passives Einkommen – 8 geniale Erfolgsgeschichten für ein attraktives Passives Einkommen" – Du bezahlst lediglich Versand- und Postokosten…
Ich bin ja echt Fan von Amazon Prime. Meist keine Versandkosten, ordentliche Serien- und Filmauswahl (mein Netflixersatz) und Amazon Music als Ergänzung.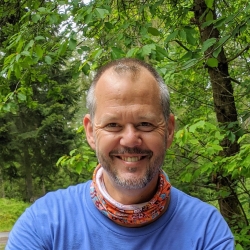 KW03-22 Das Chaos ging weiter, Fachaustausch Reiseblogger, keine SEO-Akademie, Kühlschrankrettung,

- 23. Januar 2022

KW02-22 Ein wenig Weiterbildung, ein wenig Bewegung, viel Sonne und ein Wochenende, das nicht lief, wie es sollte

- 16. Januar 2022

KW01-22 Blogarbeiten, Homeoffice, Urlaubsplanung, Blogeinnahmen weg,

- 9. Januar 2022