Montag musste ich mich ein wenig beeilen auf dem Weg nach Hause, da ein Ganztages-GoToMeeting dienstlich anstand. Vorsichtig ausgedrückt: Es gab schon spannendere Veranstaltungen… Wenigstens konnte ich so einen ordentlichen Teil vom Tag draussen verbringen. Ein wenig gekocht habe ich im Anschluss auch: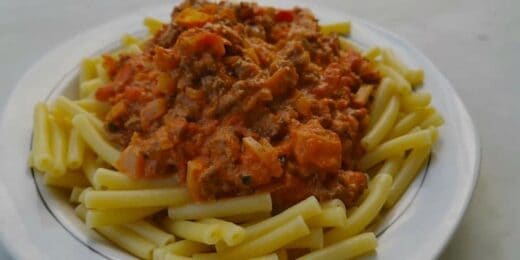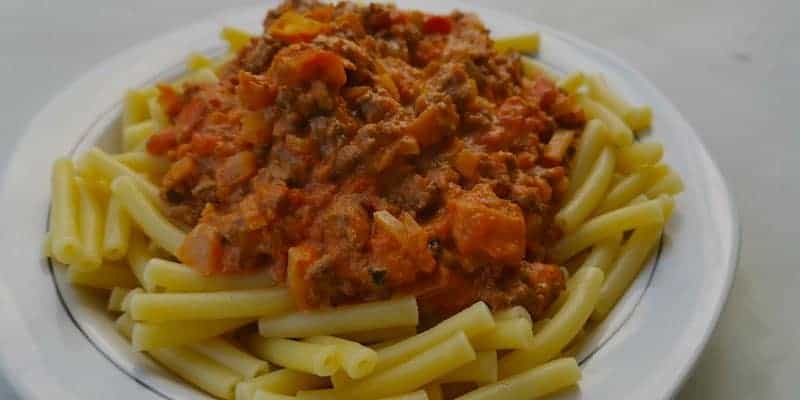 Pasta mit Hackfleisch-Tomaten-Sahne-Soße
Am Abend fand der Stuttgarter Bloggerstammtisch statt, dieses Mal mit Google Meet, was einwandfrei funktioniert. Das traurige an der Geschichte: Rene und ich waren da nur zu zweit am Start und nein, es war kein tolles Wetter draussen, was das entschuldigt hätte. Find ich sehr schade, dass das nun so einschläft, fand die bisherigen Treffen (auch ohne Programm) meist inspirierend. Ich bin gespannt, ob es sich wieder ändert, wenn wir wieder in ein Restaurant können. Weniger wurden wir ja die letzten Jahre sowieso von Mal zu Mal :/
Ich hoffe nur, Rene gibt nicht auf…
Dienstag dann mein Horrortag:
Ich musste ins Büro. Ich schrieb es schon letzte Woche: Das Büro und das mich erwartende Mitarbeitergespräch machten mir keine Sorgen, doch der Arbeitsweg mit dem ÖPNV. Und es kam, wie ich es befürchtet hatte. Wenige, aber zu viele Menschen ohne Mund-Nasen-Schutz am Bahnsteig und sogar in der Bahn. Vor allem die Nase war häufig dann gar nicht bedeckt, selbst wenn eine Maske getragen wurde. Und auf dem Rückweg war das noch schlimmer :(
Das Büro selbst war ok, die Kollegen hielten Abstand und das Mitarbeitergespräch hatten wir zu Dritt in einem großen Konferenzraum (und ja, es verlief auch zufriedenstellend ;) Aber ich erwähnte es ja in letzter Zeit öfter: aktuell arbeite ich auch echt wieder gerne da, da wir in der Gegenwart ankommen. Also technisch gesehen ;)
Das Betriebsrestaurant bietet derzeit täglich neben abgepackten Salaten auch ein warmes Essen zum Mitnehmen an: Ich hatte Glück, am Dienstag gab es Hacksteak Croatia und das war lecker!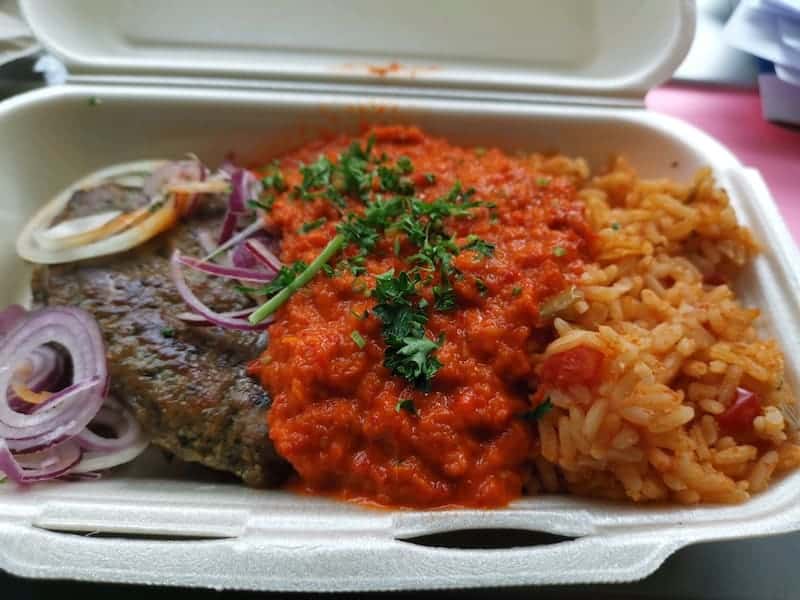 Den Abend verbrachte ich mit #Taken auf dem Sofa – das Wetter war sehr bescheiden an dem Tag.
Mittwoch nochmal ein Workshop – leider war es so kalt und nass, dass ich es nur kurz auf dem Balkon ausgehalten habe. Auch dieser Abend gehörte dann #Taken ;)
Donnerstag verbrachte ich lange auf dem Balkon und nutzte die Zeit, um viele Podcasts zu hören. Das Wetter sah nicht gerade berauschend aus.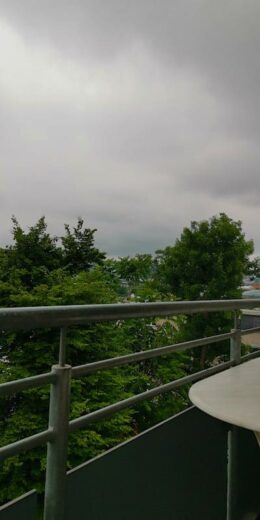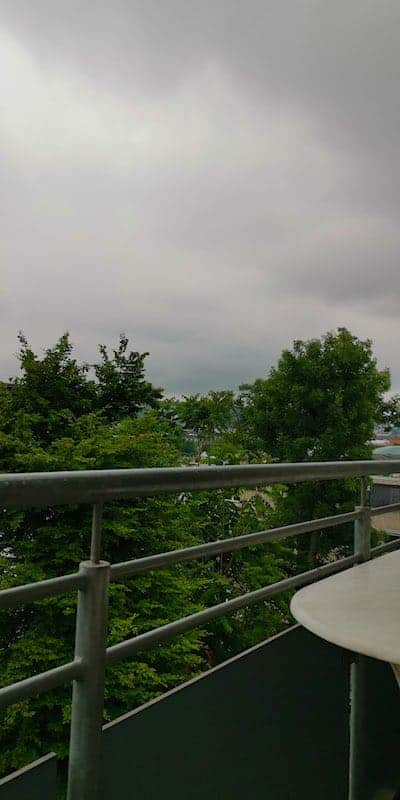 Bis Nic mich abholte und es auf eine kleine Wanderung raus aufs Land ging. Ein Wanderparkplatz oberhalb von Rosswag markierte unseren Start und durch die Weinberge ging es runter in das bezaubernde Fachwerkdorf Rosswag: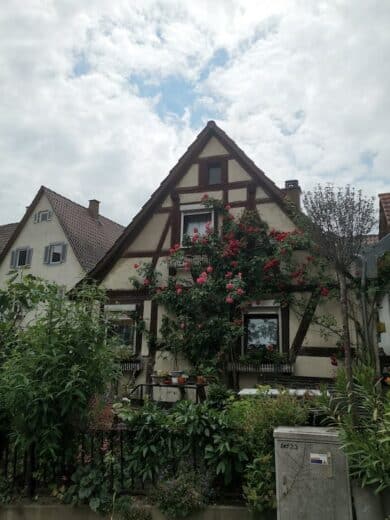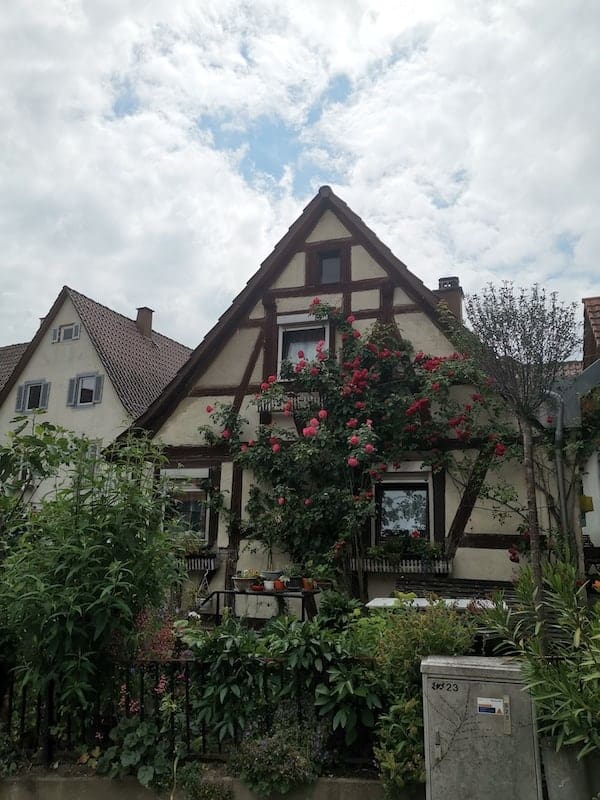 Dann ging es über die Enz und nach einem kurzen Stück auf der Strasse auf einen tollen Weg in einem kleinen Wäldchen.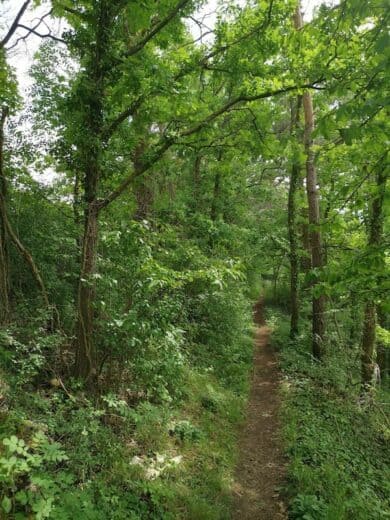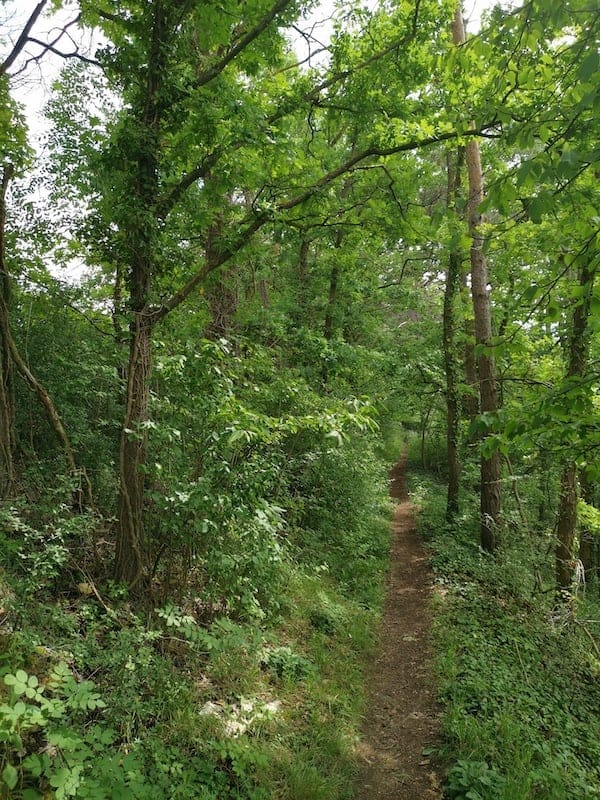 Ich werden demnächst mal noch im Reiseblog mehr über die Wanderung erzählen, hier noch ein paar Bilder, auch von unserem Einkehrstop mit einem megaleckeren Pfefferrahmschnitzel!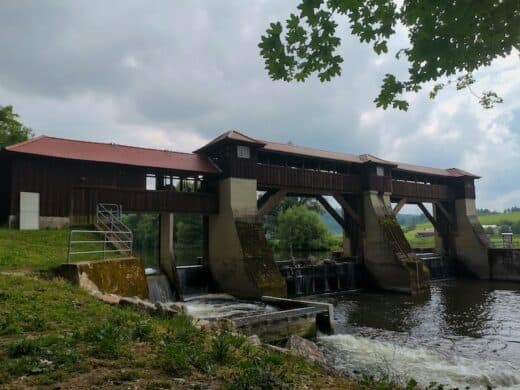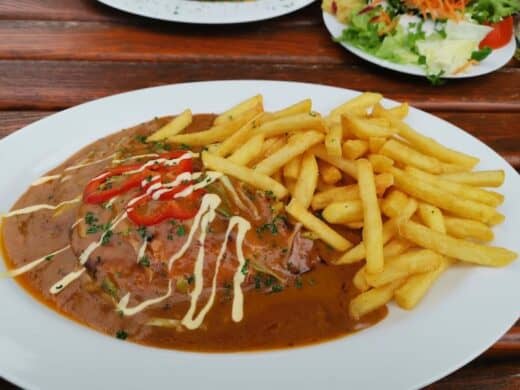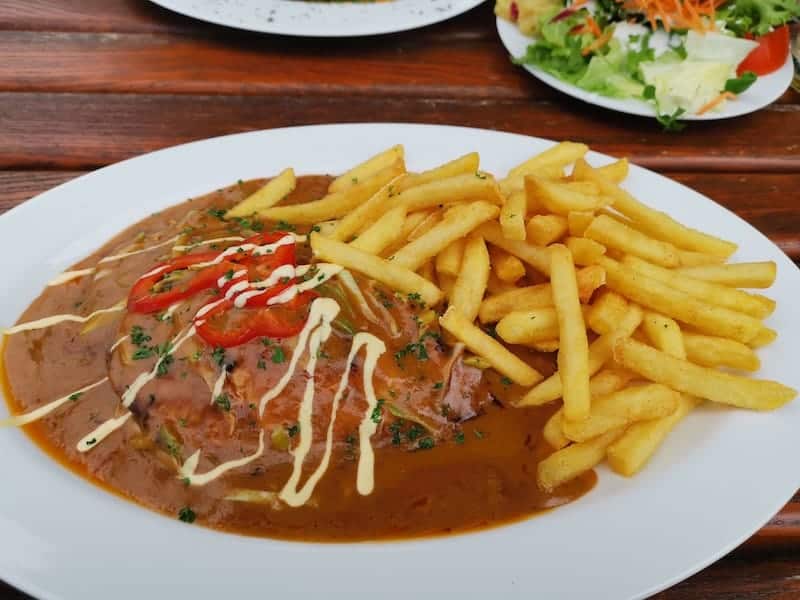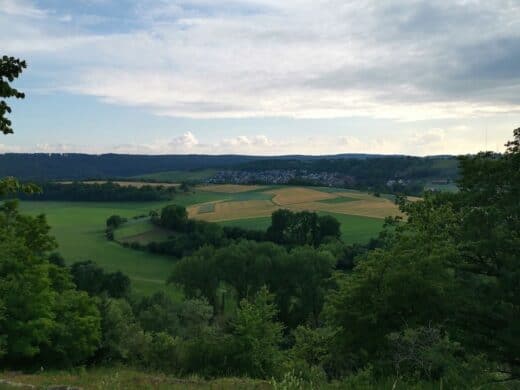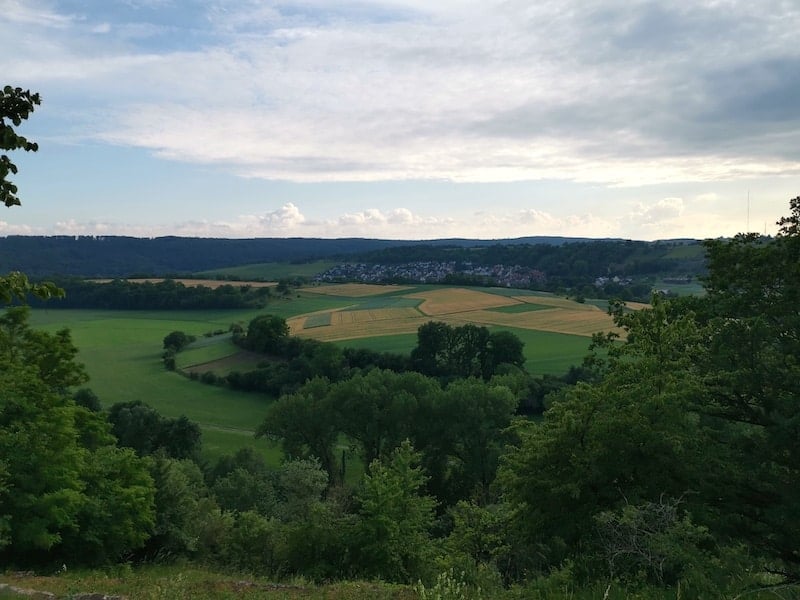 Mehr Bilder gibt es bei Komoot, wo ich die Strecke getrackt habe:
Den Rest des Abends haben wir dann gemütlich auf dem Balkon und auf dem Sofa verbracht.
Freitag hatte ich einen Arbeitstag für die Blogs geplant, doch das Wetter war so schön, dass ich zu Hause angekommen nur noch bis tief in die Nacht meine Zeit auf dem Balkon verbrachte. Stundenlang Podcasts gehört, am Abend kam Nic bei einem Spaziergang noch kurz vorbei und dann habe ich festgestellt, dass mein Fernseher Bluetooth kann und das habe ich genutzt: zum #Taken schauen vom Balkon aus.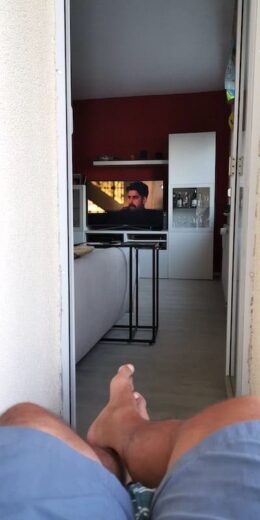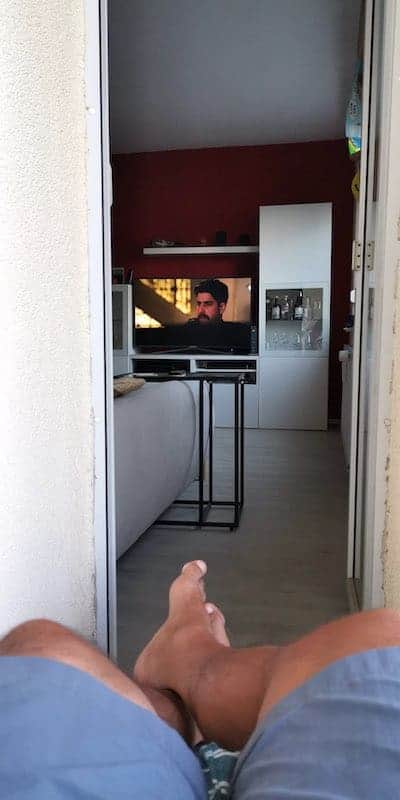 Bis ich irgendwann doch noch rein ging und im Unverstand Wasabi-Erdnüsse in mich rein geschaufelt habe.
Inklusive des entsprechenden Bauchwehs am Samstag, den ich wieder auf meinen Balkontisch wartend auf dem Balkon verbrachte. Das ist echt ein Trauerspiel mit der DHL, denn die einzige Angabe zur Lieferzeit ist "voraussichtlich heute". Das kann DPD deutlich besser, die ein Stundenfenster angeben. Was mich dabei neben der Planungssicherheit für den Tag besonders nervt: Ich kann ja nicht einmal in Ruhe Podcasts hören, da ich die Klingel durch das Noicecancelling ja nicht hören würde :(
Naja, wenigstens konnte ich den Blogbeitrag für diese Woche bis hierher schreiben… Gegen später am Mittag war es soweit und mein neuer Zuwachs für den Balkon traf ein: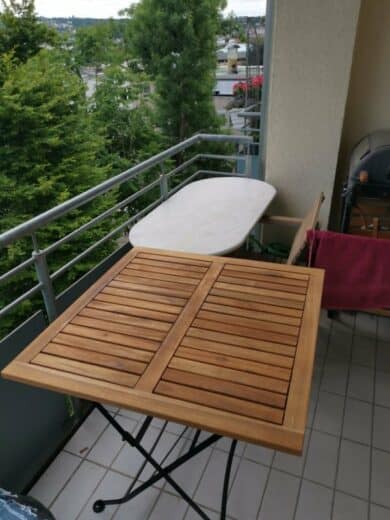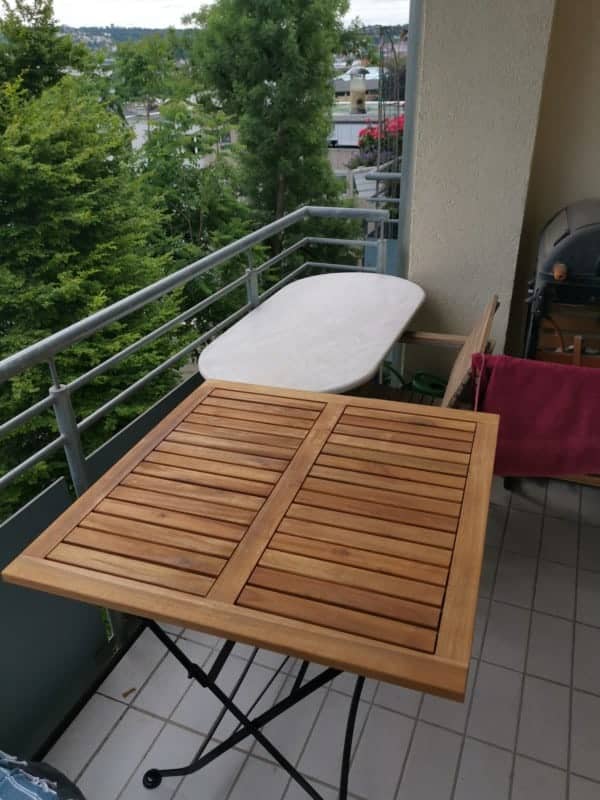 Schön, oder? Öl für die Stühle nehme ich am Montag mit nach Hause…
Nachdem die Lieferung endlich da war, konnte ich noch einige Podcasts anhören, bevor es zu Nic ging.
Auch dort konnten wir nicht genug von dem lauen Sommerabend bekommen und so wurde erst draussen lecker gegessen.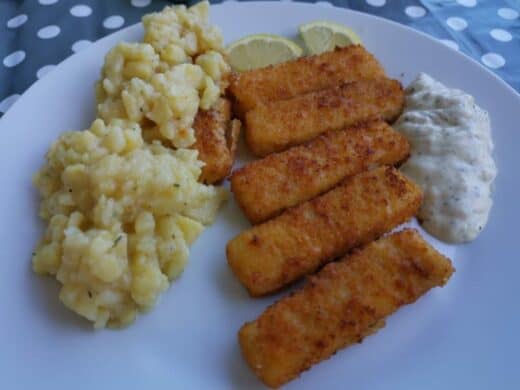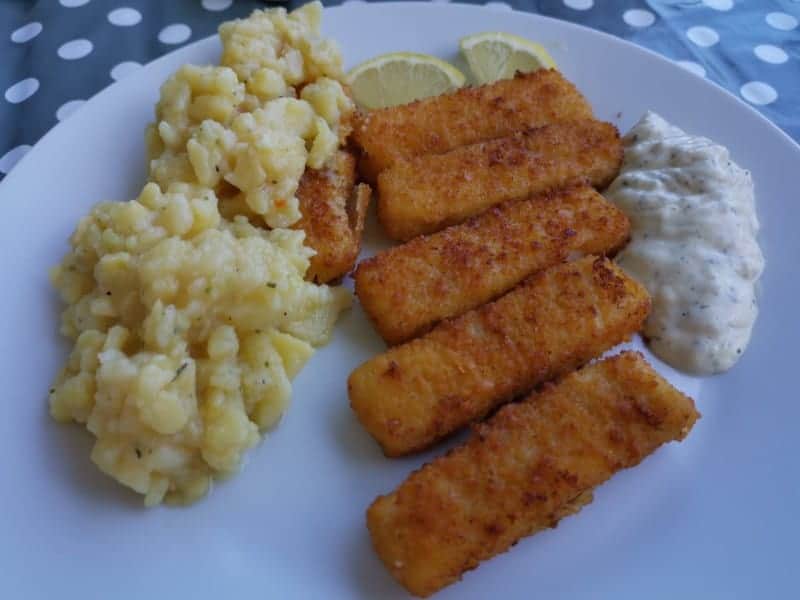 So lecker war das wieder.. Und meine ersten Fischstäbchen seit vielen Jahren. Früher gab es die öfter Mal im Betriebsrestaurant, kann mich aber nicht erinnern, wann das letzte Mal.
Bis tief in die Nacht blieben wir draussen, unerwartet lau war die Sommernacht und die Wetteraussichten auf heute sehr bescheiden.
Daher war es heute auch sehr, sehr, spät als es auf den Balkon zum Frühstücken ging. Du weisst ja: keinen Tag auf dem Balkon! Heute eben mit Jeans, Hoodie und Schuhen statt barfuß im T-Shirt.
Viel zu erzählen gibt es von heute nicht, ein paar Podcasts, etwas Schnelles Denken, langsames Denken gelesen und jetzt stehe ich vor dem Kwan Kao und warte auf unser Abendessen…
Bleibt gesund!
---
Anzeige (Affiliatelinks*)):
Heute mal eine Vorbemerkung, weil es offenbar nicht allen klar ist. Wer über einen diesen Links etwas bei Amazon bestellt, der/die sorgt dafür, dass ich eine kleine Provision bekomme. Eurer Preis ändert sich dadurch aber nicht. Wer also eh vor hat, was bei Amazon zu kaufen – der darf mich und meine Blogarbeit so gerne unterstützen.
Diese Woche gekauft:
Nicht viel, nur eine CAISON 15-15,6 Zoll Laptophülle Tasche für mein MacBook Pro, damit ich das sicher in den Urlaub mitnehmen kann.
Bin gespannt, ob die tatsächlich gut passt von der Größe…
Meinen Wunschzettel bei Amazon könnt ihr euch trotzdem mal anschauen ;)
Und für all die, die sich ein wenig für einfache Bildbearbeitung interessieren: Es gibt bis zum 15.06. noch ein hammer Angebot für drei verschiedene Luminar 4 Bundles – und mit dem Code "travellerblog" bekommst nochmal 10 EUR Nachlass, so das dass das günstige Bundle bei 69 EUR liegt. Deutlich unter dem Preis, was Luminar 4 sonst so alleine kostet. Folgende Bundles stehen zur Auswahl:
Basic-Bundle-Angebot: Luminar 4 + Burst of Drama Sky Paket von Stefan Schäfer + 10 Euro Rabatt bei Gearflix.com + CHIP FOTO-VIDEO Ausgabe 6/20 gratis für 79 € (69 € mit meinem Code)
Creative-Bundle-Angebot: Luminar 4 + Burst of Drama Sky Paket von Stefan Schäfer + 10 Euro Rabatt bei Gearflix.com + CHIP FOTO-VIDEO Ausgabe 6/20 gratis + Family Portrait Looks + Kapitel aus "So geht das in Luminar 4"+ komplette Version Steganos Privacy Suite für 89 € (79 € mit meinem Code)
Pro-Bundle-Angebot: Luminar 4 + Burst of Drama Sky Paket von Stefan Schäfer + 10 Euro Rabatt bei Gearflix.com + CHIP FOTO-VIDEO Ausgabe 6/20 gratis + Family Portrait Looks + Kapitel aus "So geht das in Luminar 4"+ komplette Version Steganos Privacy + Cinematic Looks + Pictrs Professional Plan 12 Monate gratis für 99 € (89 € mit meinem Code)
Zur Aktionsseite von Luminar geht es hier lang!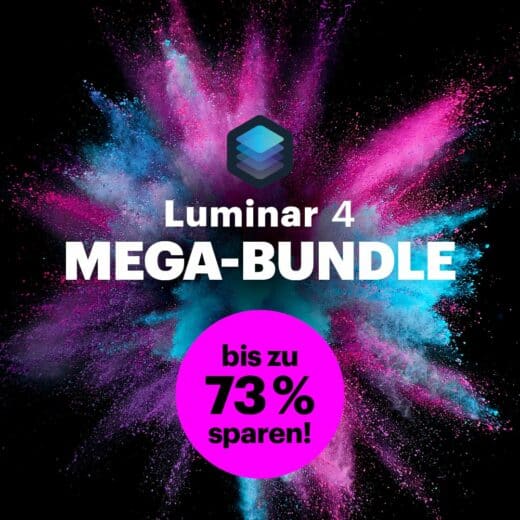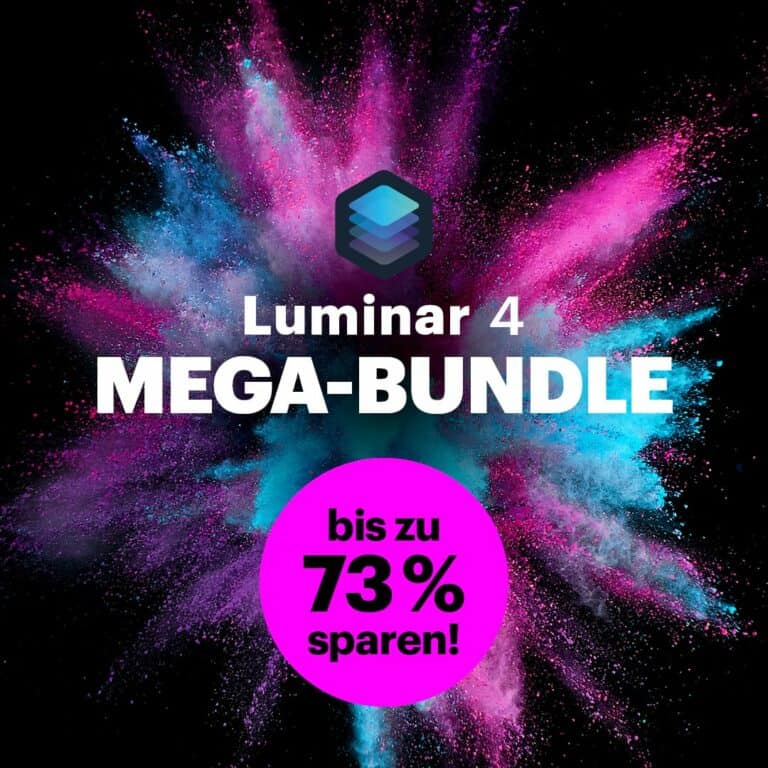 ---
Und was ist kommende Woche geplant?
Hmm, Dienstag ist die erste Vorstandssitzung des Fördervereins in Corona Zeiten geplant, eigentlich draussen, aber bei der aktuellen Wettervorhersage bezweifle ich, dass diese draussen stattfinden wird.
Mittwoch steht der halbjährliche Vorsorgetermin beim Zahnarzt im Kalender. Das bereitet mit ziemlich Bauchschmerzen, denn die S-Bahn da raus ist regelmäßig sehr voll :/ Werde das wohl vielleicht doch besser verschieben, einmal im Jahr Zahnarzt sollte auch reichen, oder?
Rein terminlich stünde für Donnerstag dann auch das nächste #SchnitzelS auf dem Programm – doch auch hier muss ich wohl passen. Außer die Wettervorhersage würde sich nochmal komplett drehen. Denn zumindest ich für meinen Teil mag noch nicht drinnen mit einer größeren Menge Menschen sitzen, wobei die üblichen Teilnehmer:innen ja alles überaus vernünftige Menschen sind, denen ich großes Vertrauen schenke…
Freitag wird es dann spannend: Ich habe einen Mietwagen gebucht und werde das erste Mal seit vielen Jahren also wieder Auto fahren. Es geht in die Oberpfalz zu einem Wanderbloggertreffen – und auf Familienbesuch bei meinen Eltern, die ich nun auch schon wieder seit Juli letzten Jahres nicht mehr gesehen habe.
Begrüßung und Vorstellung der Teilnehmer beim Wanderbloggertreffen Bad Neualbenreuth wird draussen auf dem Parkplatz abgehalten, das Abendessen auf zwei Räume verteilt – und auch die Wanderungen werden in kleineren Gruppen stattfinden. Samstag gibt es Abendessen sogar aufgeteilt in zwei Gruppen in zwei komplett verschiedenen Ortsteilen, sicher ist sicher…. Das wird echt bitter, bei den Teilnehmer:innen sind einige dabei, die ich so gerne mal wieder drücken würde :/ Aber auch das muss wohl noch ein Jahr oder so warten…
Naja, drückt mir die Daumen, dass man das Autofahren tatsächlich nie verlernt.
Wissenswertes über mich auf Reisen
Ihr wollt schneller und "live" bei meinen Reisen dabei sein? Dann folgt mir doch bei Instagram und/oder Twitter. Auf Instagram sogar oft tatsächlich live mit den Instastories. Meist abends gibt es auf der Facebookseite des Reiseblogs dann auch eine kurze Zusammenfassung der Tage auf Reisen mit den Bildern vom Smartphone. Auch hier freue ich mich immer auf neue "Gefällt mir" – und mir helft ihr damit auch! Und das eine oder andere Bild soll es auch bei Pinterest von mir geben. Dorthin dürft ihr natürlich die Bilder auch gerne pinnen!
Hinweis: Alle Bilder sind, trotz dass sie noch recht groß sind, einigermaßen für das Web optimiert und damit spätestens auf einem Retinadisplay nicht mehr 100 % scharf. Das nehme ich bewusst in Kauf. Die Originale habe ich natürlich trotzdem- Falls ein Partner bedarf haben sollte, können wir uns gerne austauschen, wie wir ins Geschäft kommen!
Wenn Du mir nun auch was Gutes tun willst – meinen Amazon Wunschzettel findest Du hier!

---
Anzeigen:
*) Erläuterung Affiliatelink: Wenn Du da drauf klickst und anschließend etwas auf der Seite bestellst, bekomme ich eine kleine Provision – Dein Preis ändert sich aber nicht. Du unterstützt damit meine Arbeit mit meinen Blogs. Und auch den finanziellen Aufwand, der mit dem Betrieb verbunden ist (Servermiete, Domain, kostenpflichtige Plugins, Speicherplatz für Backups etc…)
Ich bin ja echt Fan von Amazon Prime. Meist keine Versandkosten, ordentliche Serien- und Filmauswahl (mein Netflixersatz) und Amazon Music als Ergänzung.